The combination of freshwater pollution and repeated warmer and prolonged heat waves provokes intense cyanobacteria blooms in French streams, rivers, ponds & lakes.
Toxic for animals and humans and degrading water quality they are the object of many concerns for citizens and public authorities.
CYANOBACTERIA ARE AT THE HINGE BETWEEN BACTERIA AND ALGAE
Cyanobacteria are bacteria (microorganisms present in the water) that naturally occur in all worldwide surface water systems (oceans, lakes, rivers, wetlands) for several billion years. They are also called blue-green algae, unless not algae, because of their blue-green color. Noteworthy, they were the first organisms to emit oxygen on Earth and thus are at the origin of human life.
Cyanobacteria developed morphologic advantages allowing them to grow in aquatic environments faster than algae and thus to proliferate significantly. They perform photosynthesis like  algae, but in addition they have the ability to float within the water thanks to gas vacuoles, and above all they can fix nitrogen directly from the atmosphere.
CYANOBACTERIA PRODUCE TOXINS
Cyanobacteria can produce cyanotoxins that are dangerous for aquatic organisms, livestock and wildlife and even threaten human health. Indeed, numerous dog's death have been reported following ingestion of cyanotoxins within the water.
Typical health problems in animals and humans include fever, vomiting, weakness, liver, kidney, heart, brain, and skin damage, neurological disorders, and even death.
Beyond the possibility of human contamination through the water supply, there is also a risk of contamination through the food chain as bioaccumulation of cyanotoxins and their transfer into the food chain has been demonstrated in several studies.
CYANOBACTERIA BLOOMS HAVE INCREASED DUE TO CLIMATE CHANGE
Nowadays, cyanobacteria blooms have increased in intensity and duration due to the combination of water pollution and climate change, in particular water warming. The increase in cyanobacteria blooms has therefore become a worldwide public health issue.
Accordingly, in France, cyanobacteria are now monitored in many surface water systems by water bodies managers. And consequently , during the last few years, several french water bodies have been temporarily closed by local authorities during summer conditions because of too high cyanobacteria concentration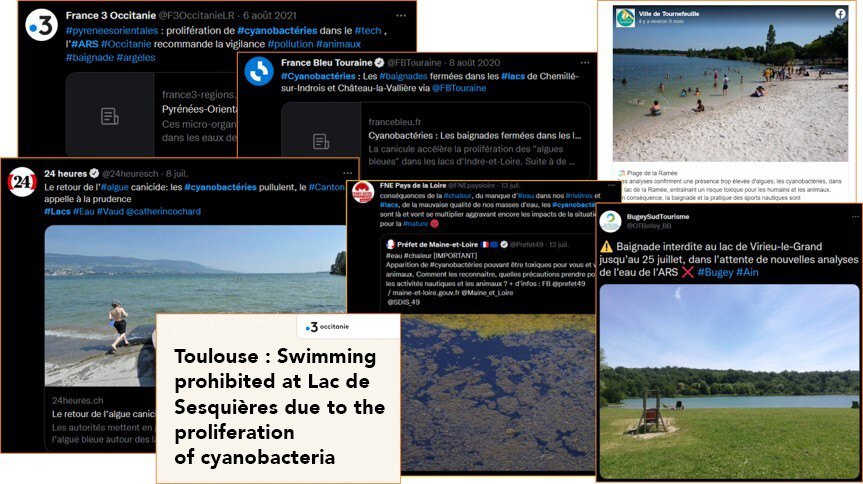 HOW TO RECOGNIZE CYANOBACTERIA ?
At the first look, cyanobacteria may look like algae so they are not always easy to recognize. There are two types of cyanobacteria, the pelagic ones that colonize the water column and the benthic ones that colonize underwater pebbles and the bottom of lakes and rivers.
During the bloom, the pelagic ones crystallize and form a bluish-green scum that floats at the water surface : it looks like a powder that has been spread at the water surface.
The benthic ones form sticky filaments on the surface of the pebbles in patches (biofilms) of green/dark brown or black color, which can detach from the pebbles and accumulate on the edges ("flocs", clusters of algae).
MONITORING CYANOBACTERIA : NOT AN EASY TASK
Usually, the monitoring of these harmful bacteria requires implementation of in situ measurements, which might be complicated in terms of both organization and funding for water bodies managers. Moreover, when cyanobacteria are detected from in situ measurements, it is often too late, as their concentration has already hit critical levels.
Water bodies managers urgently require to fight against eutrophication problems (water quality degradation) but in the meantime they are often confronted with the difficulty of implementing in situ measurements and above all, to the difficulty of anticipating the appearance of cyanobacteria blooms. Within this context, Pixstart has developed a technology that allows early detection of cyanobacteria blooms and that also provides to water bodies managers operational responses on the causes of cyanobacteria blooms.
REMOTE DETECTION OF CYANOBACTERIA AN ADDITIONAL WEAPON TO BETTER UNDERSTAND AND ANTICIPATE BLOOMS
The Pixstart technology is based on applying artificial intelligence (i.e., neural network-based algorithms) to the satellite radiometric signal from the Sentinel-2 satellite (Copernicus european mission). This technology allows to measure  cyanoabcteria concentration each 1.5×1.5 m on the entire surface of the water body.
This cyanobacteria concentration fine-scale mapping, complementary to in situ measurements, can bring different relevant information to water bodies managers, such as where and why cyanobacteria are blooming.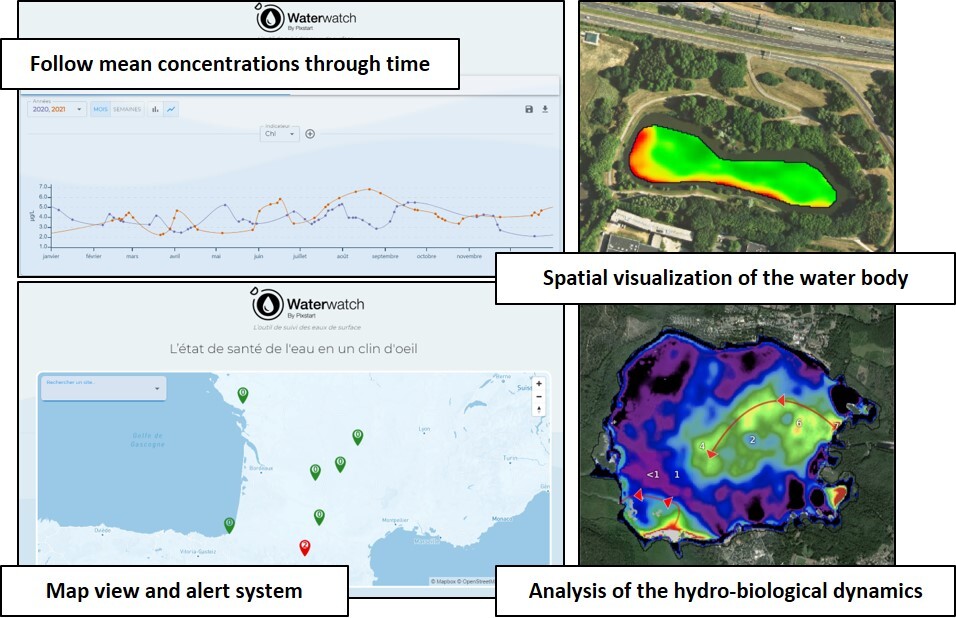 These fine-scale satellite measurements can normally be done each time the sentinel-2 satellite flies over the same location, which is  approximately every 3 to 5 days, allowing to study cyanobacteria seasonality and thus to develop predictive models. PIxstart has also developed various indicators to better understand ecological processes occuring in freshwater bodies and notably an health lake indicator. This indicator comprises between 10 (excellent health) and 0 (very poor health) allows to anticipate water quality degradation because it is decreasing several weeks earlier cyanobacteria are starting to bloom. Link to our service Waterwatch.
As in the context of climate change, more intense and extreme warmer episodic events are expected, water bodies' closures due to cyanobacterial blooms might increase over time. The fact that Pixstart technology is allowing to better understand cyanobacteria seasonal and spatial variability and thus to anticipate blooms might help water bodies managers to optimize their preventive and curative management concerning cyanobacteria. Pixstart measurement campaigns are currently being tested by several of our customers, some of them for several years.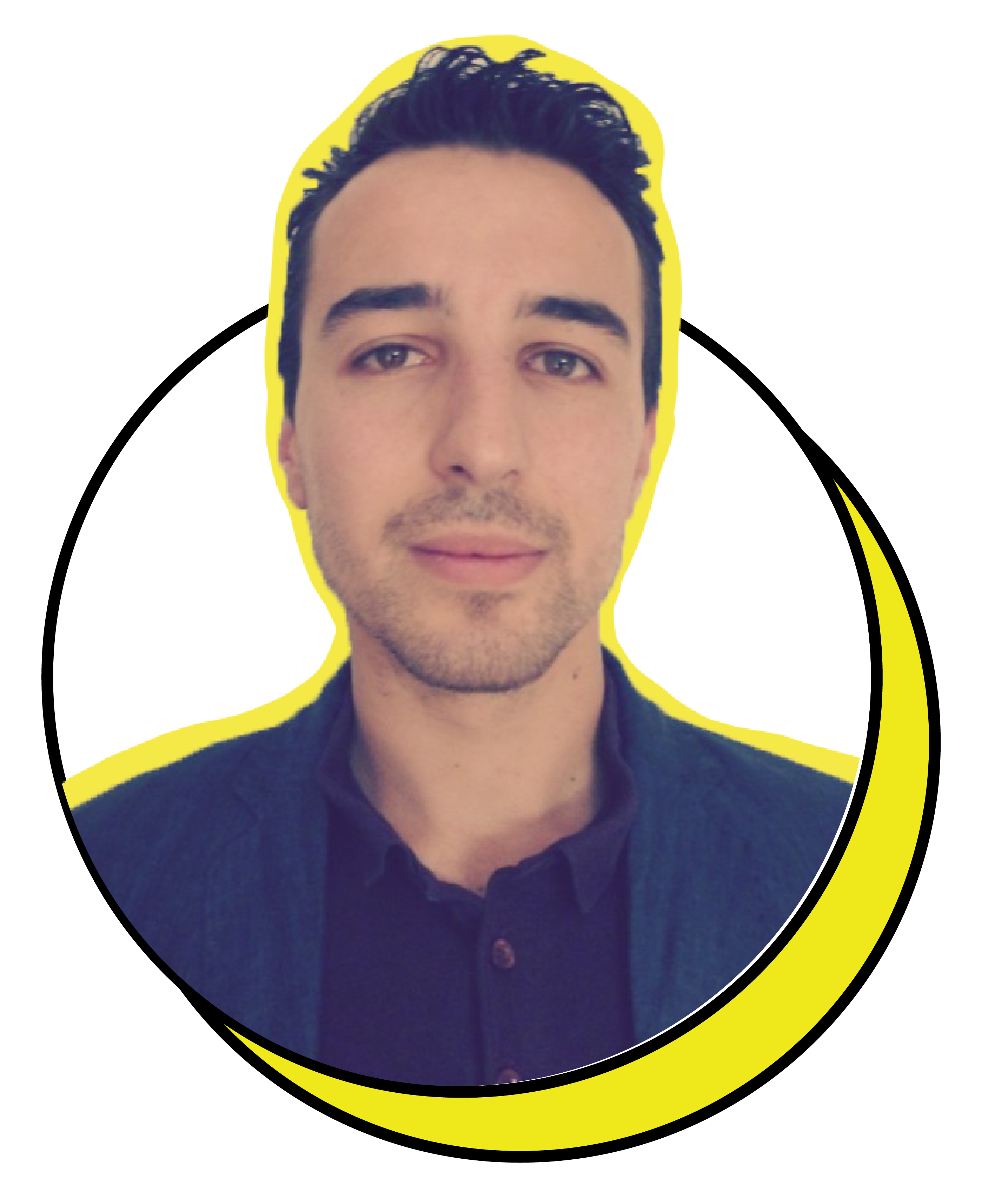 Posted on Septembre 2, 2022 at 10:30 AM by Loris Deirmendjian.