CONSTRUCTION SITES SUPERVISION
Buildspot allows you to follow the evolution of a construction sites ensemble
at the scale of one or several countries.
Stay informed of major construction stages progress of several thousands of building sites
by a weekly surveillance from space (earthwork foundations, floor elevations, finishing touches).
– Optimize your ressources dispatch
– Activate territorial or financial actions, …
CONSTRUCTION SITES DETECTION
Thanks to its altering service, Buildspot allows you to
localize new construction sites over one or several regions, following
some search criteria like construction sites size and location,
and then to monitor their progress.
– Detect illegal constructions
– Follow countries evolutions without depending
on centralized declarative systems.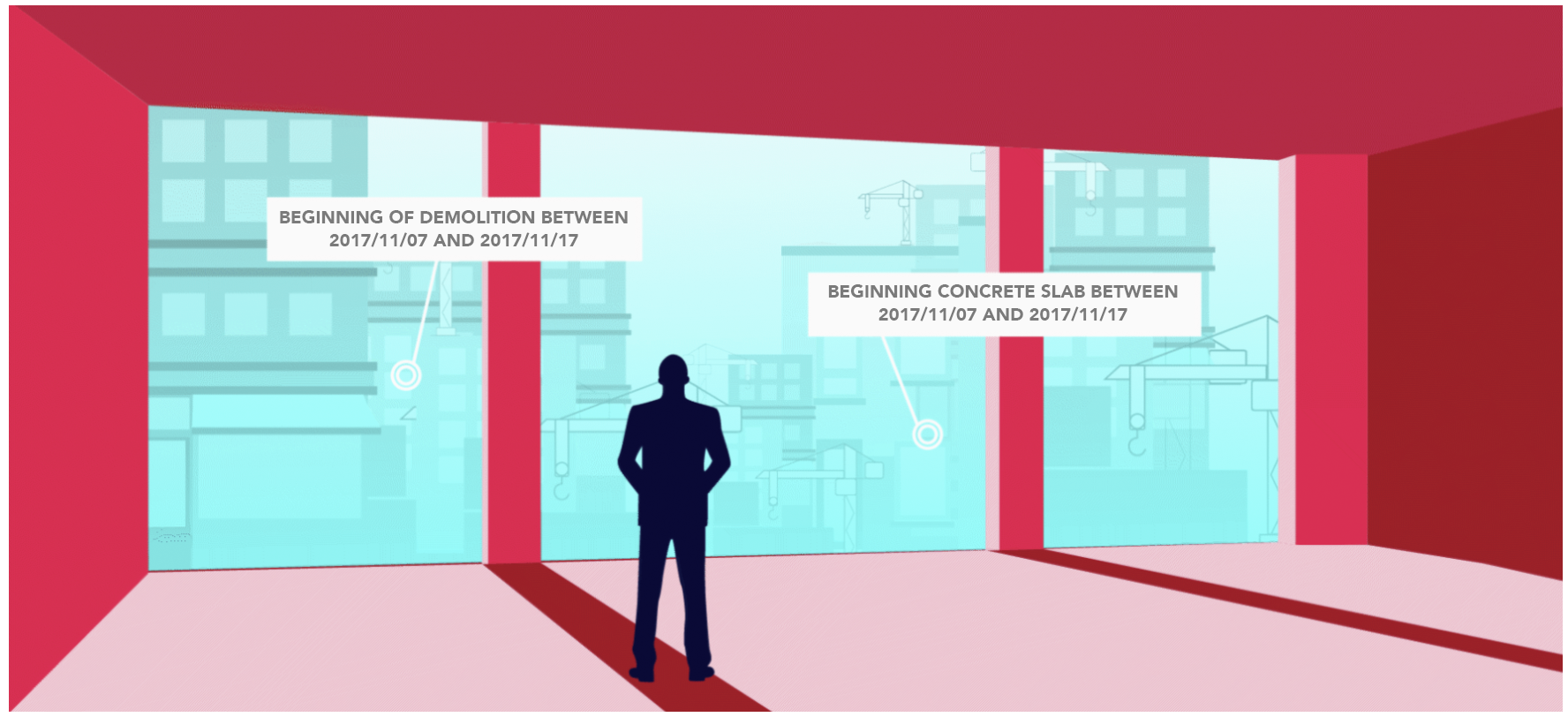 At the scale of joint development zones, groupings of communes,
major cities, regions, Buildspot calculates every month a
detailed land cover cartography, publishes maps,
generates dashboards of instantaneous and predictive statistics.
– Quantify progress of zones in urbanization phase
– Control soil artificialization rate
– Get a global view of market development in real time