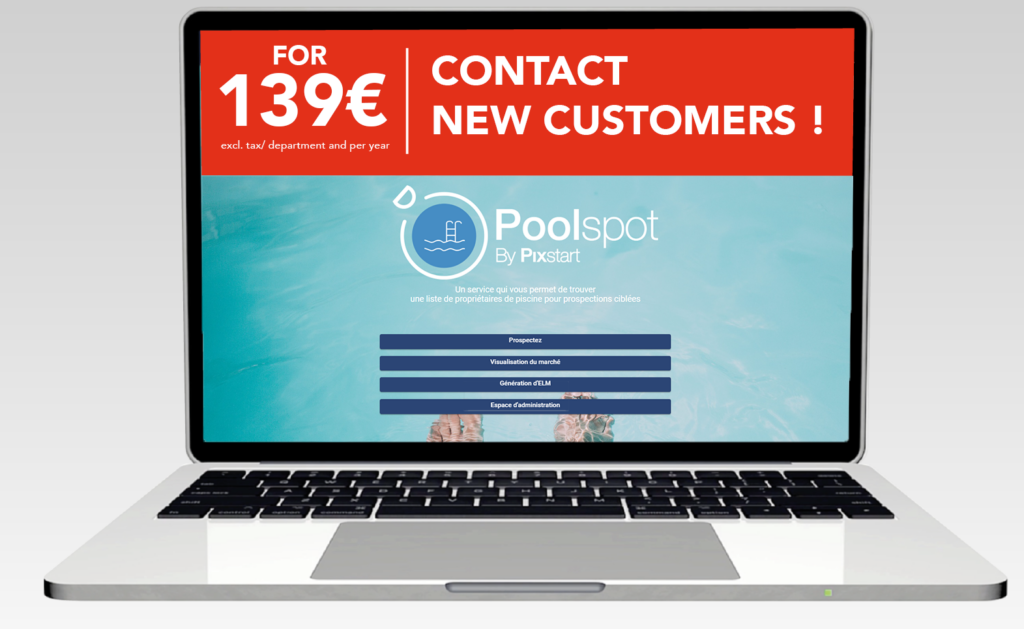 This package includes full access
to our tool for one year.

CURRENT AND FUTURE VISIONS
of the swimming pool market in the department.
of swimming pools per district according to the standard of living of the populations.

Integration of your flyer
presentation of your brand.
Pixstart takes care of the rest !
*Price of printing, enveloping, postage from €0.89 excl. VAT/mail.