Mine monitoring service in tropical forests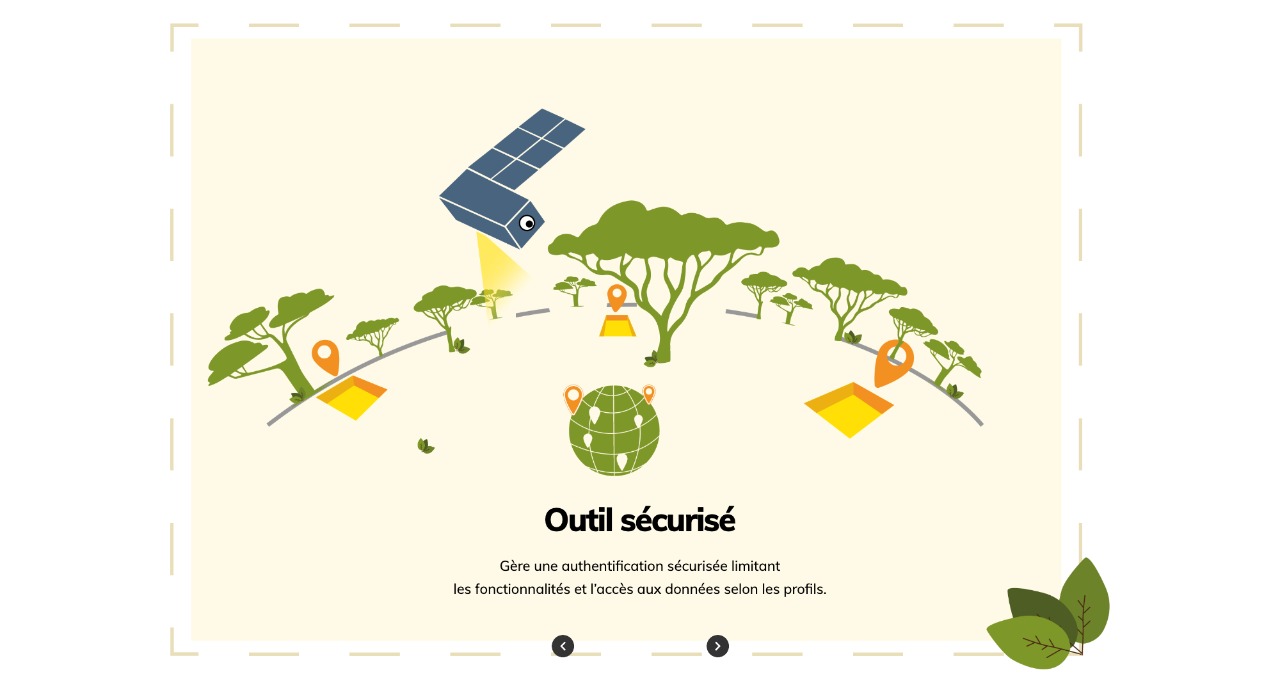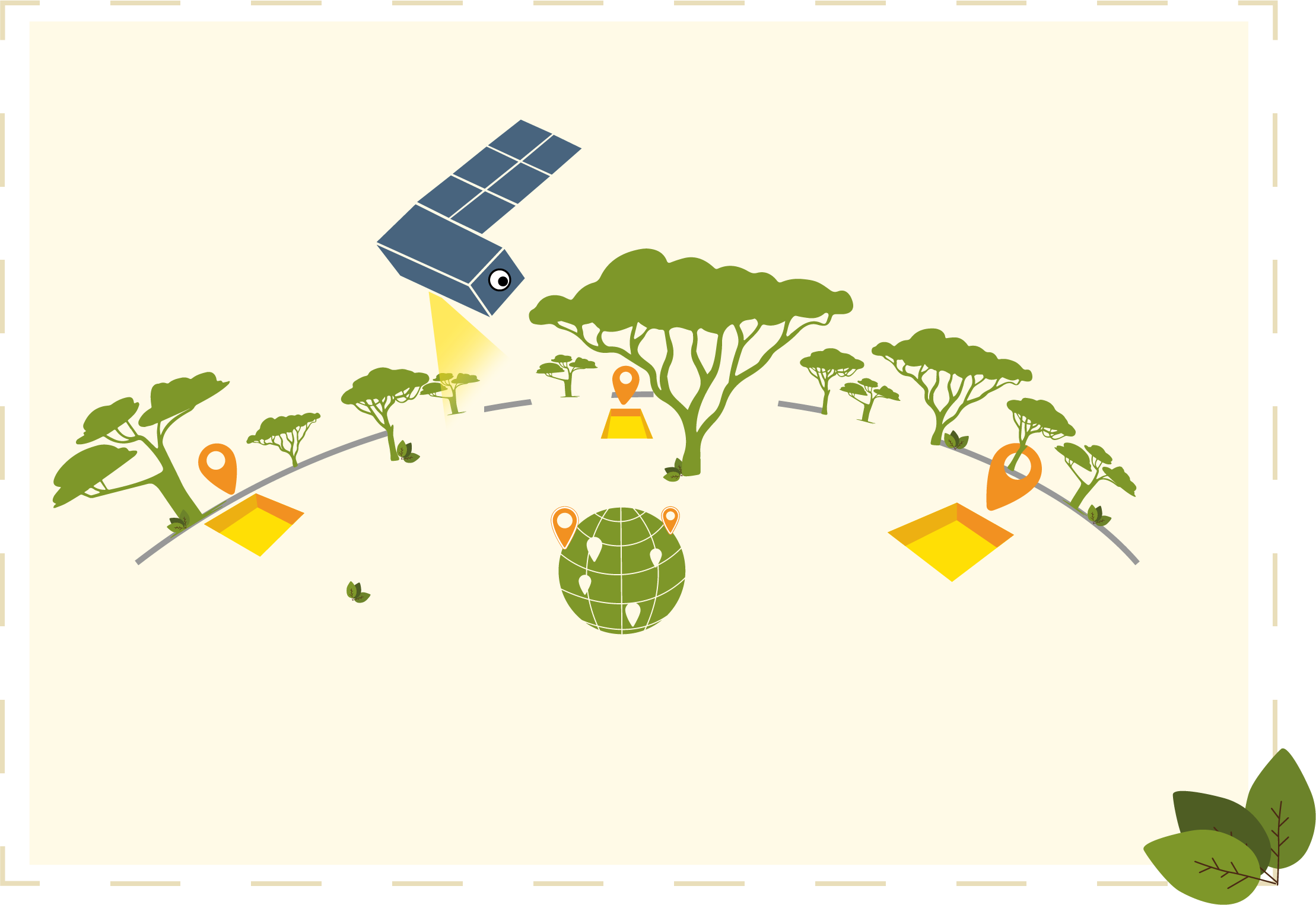 Secure tools
Manages secure authentication limiting
functionalities and access to data according to profiles.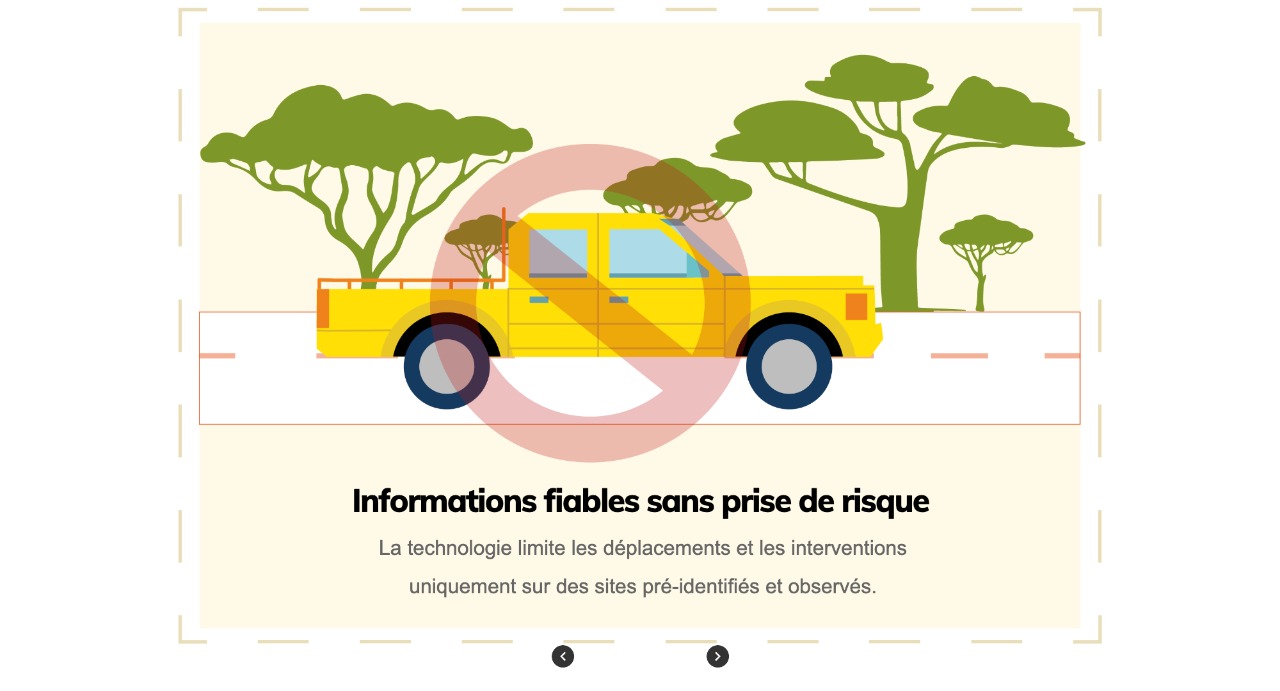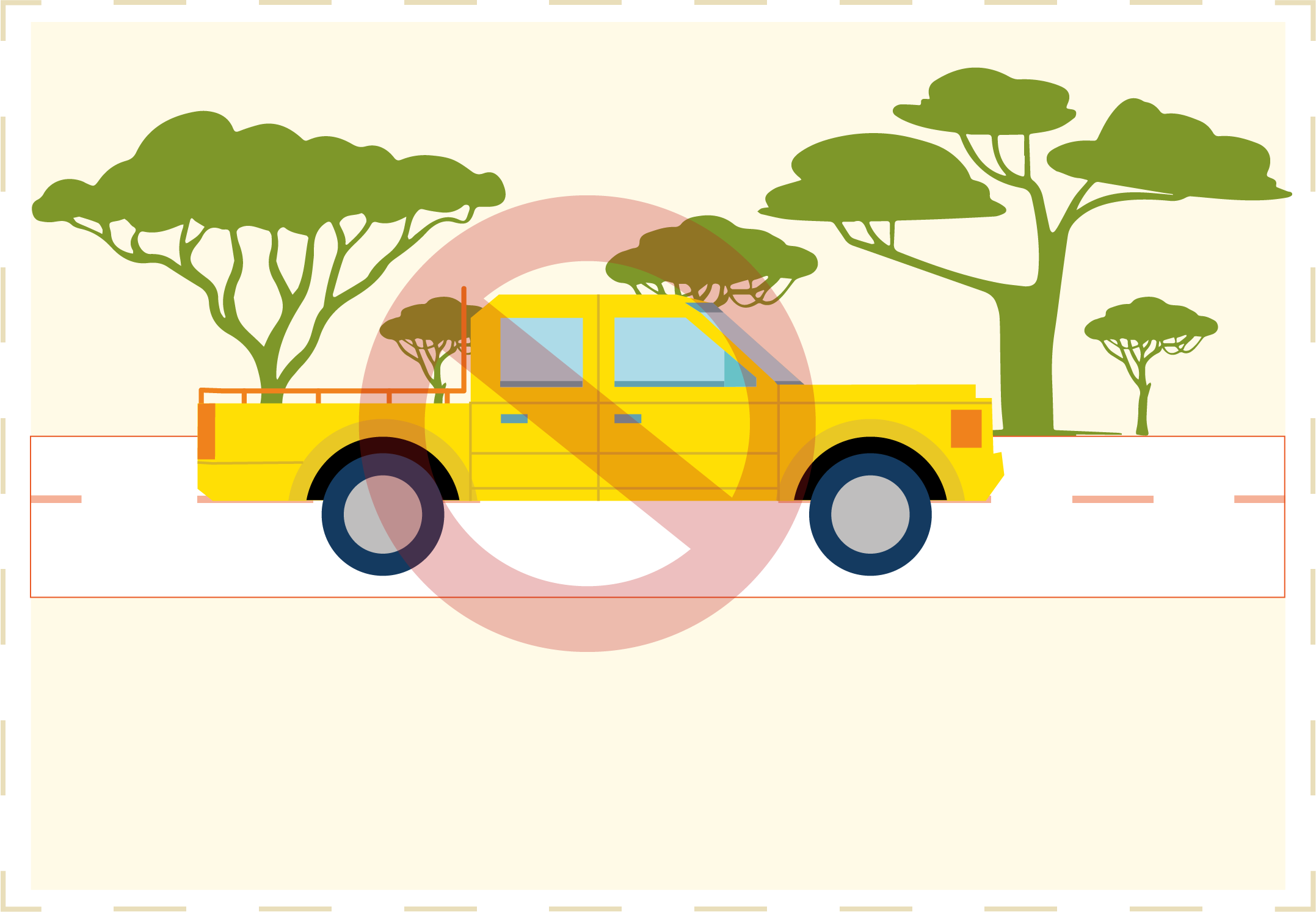 Reliable information without risk
Technology limits travel and interventions
only on pre-identified and observed sites.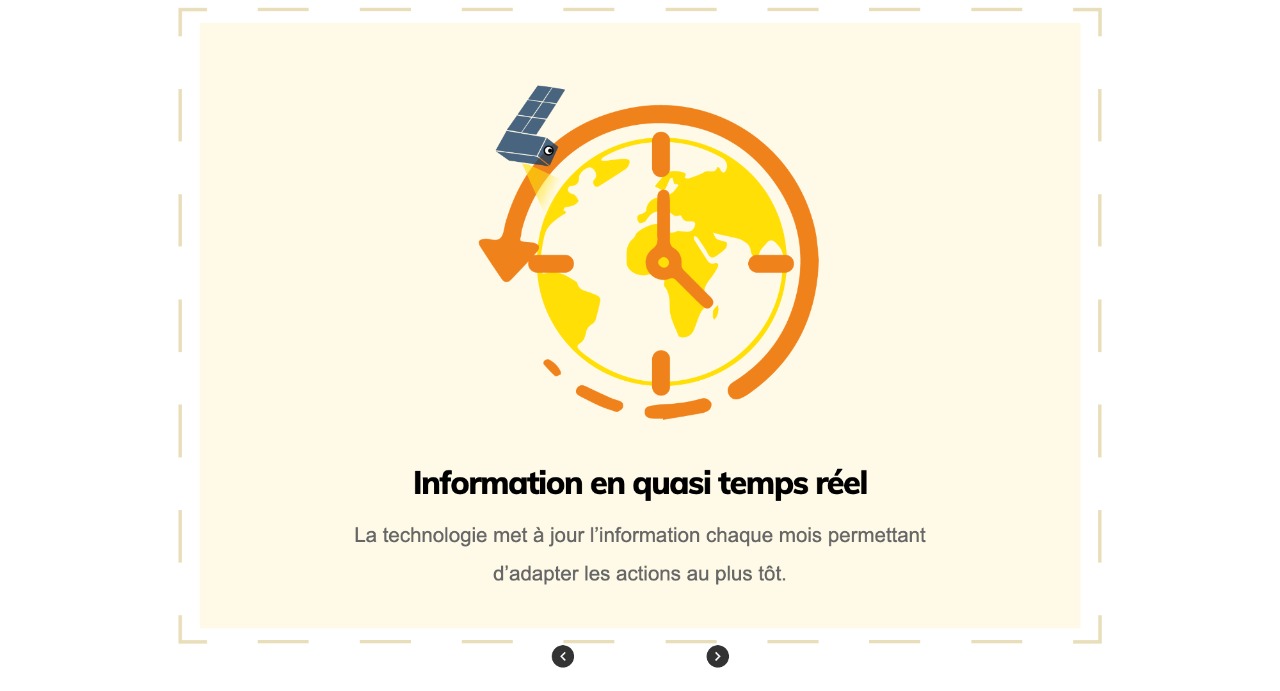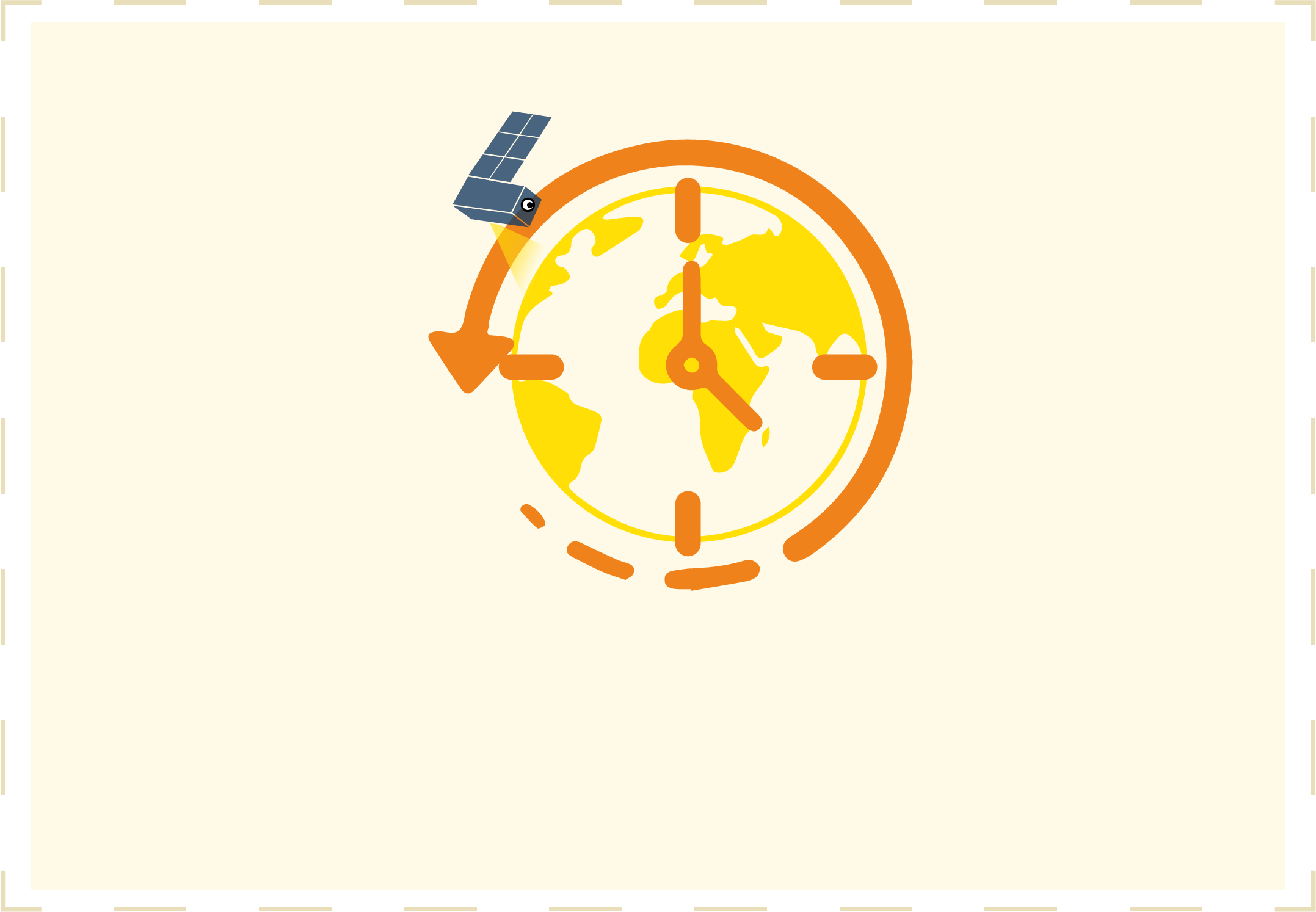 Near real-time information
The technology updates the information every month allowing
to adapt the actions as soon as possible.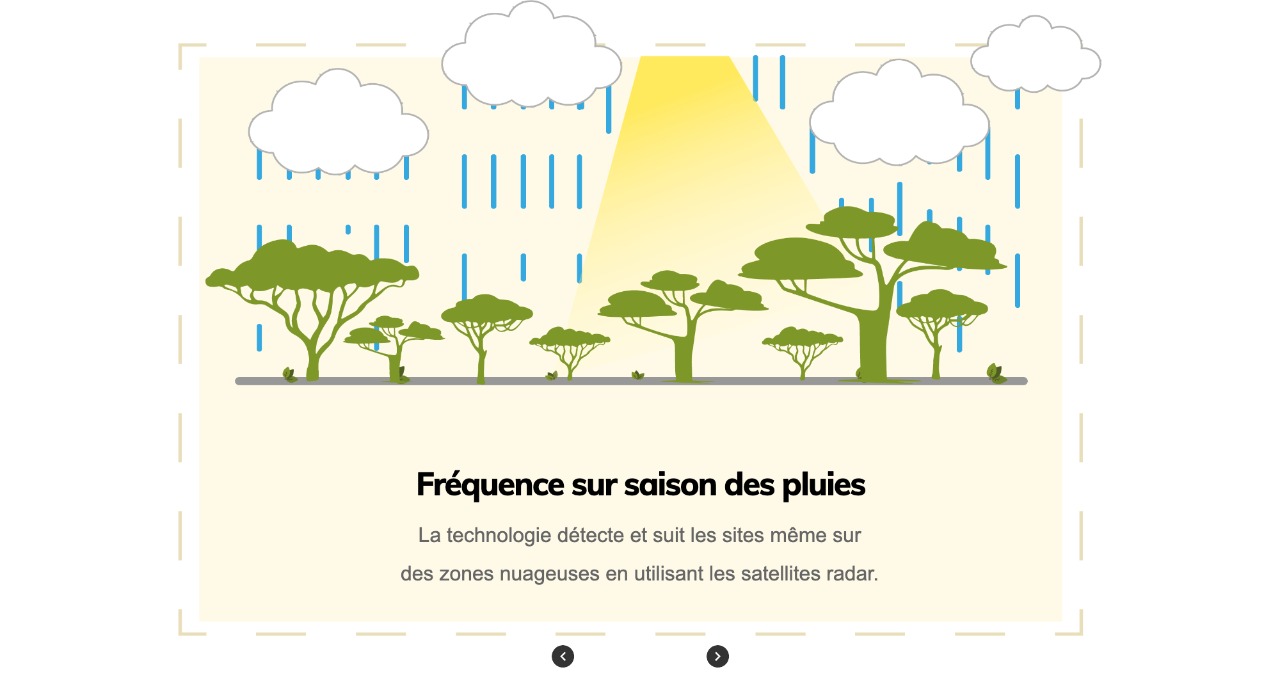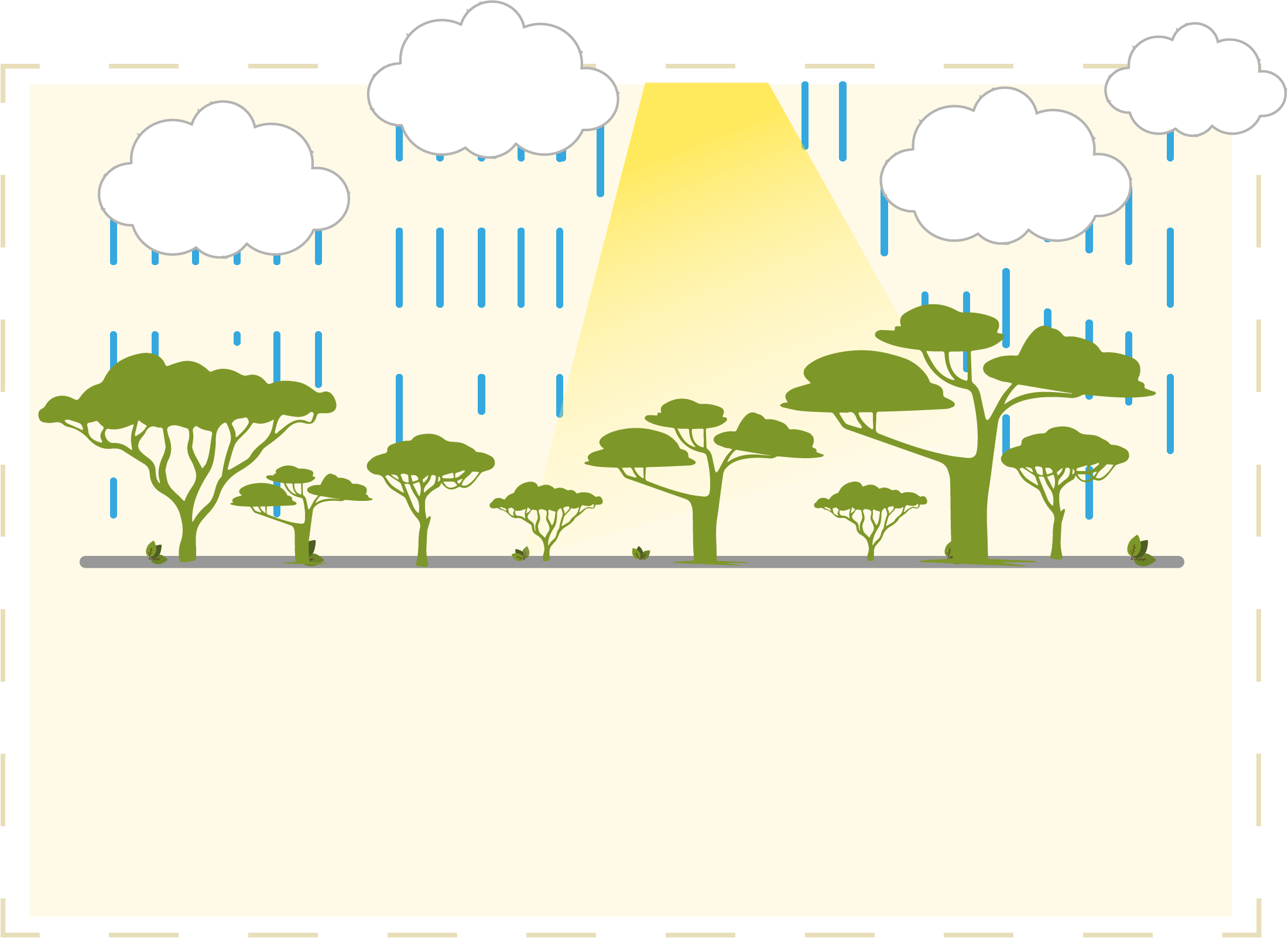 Frequency during the rainy season
The technology detects and tracks sites even on
cloudy areas using radar satellites.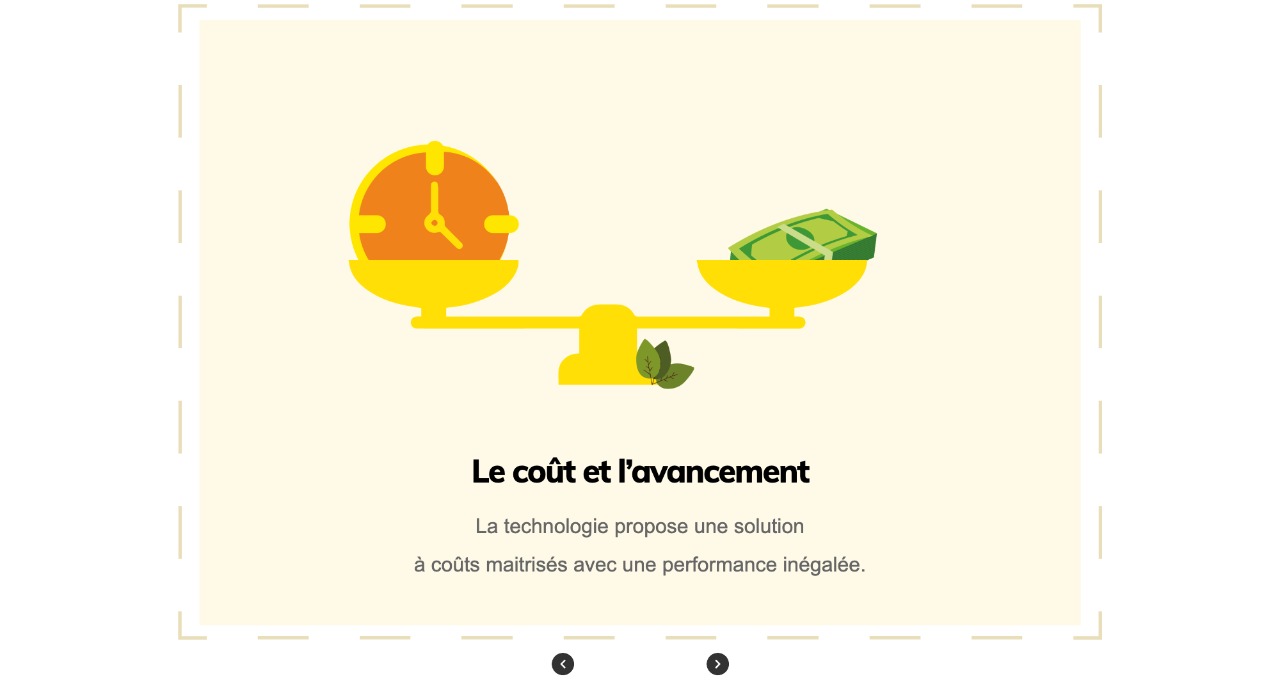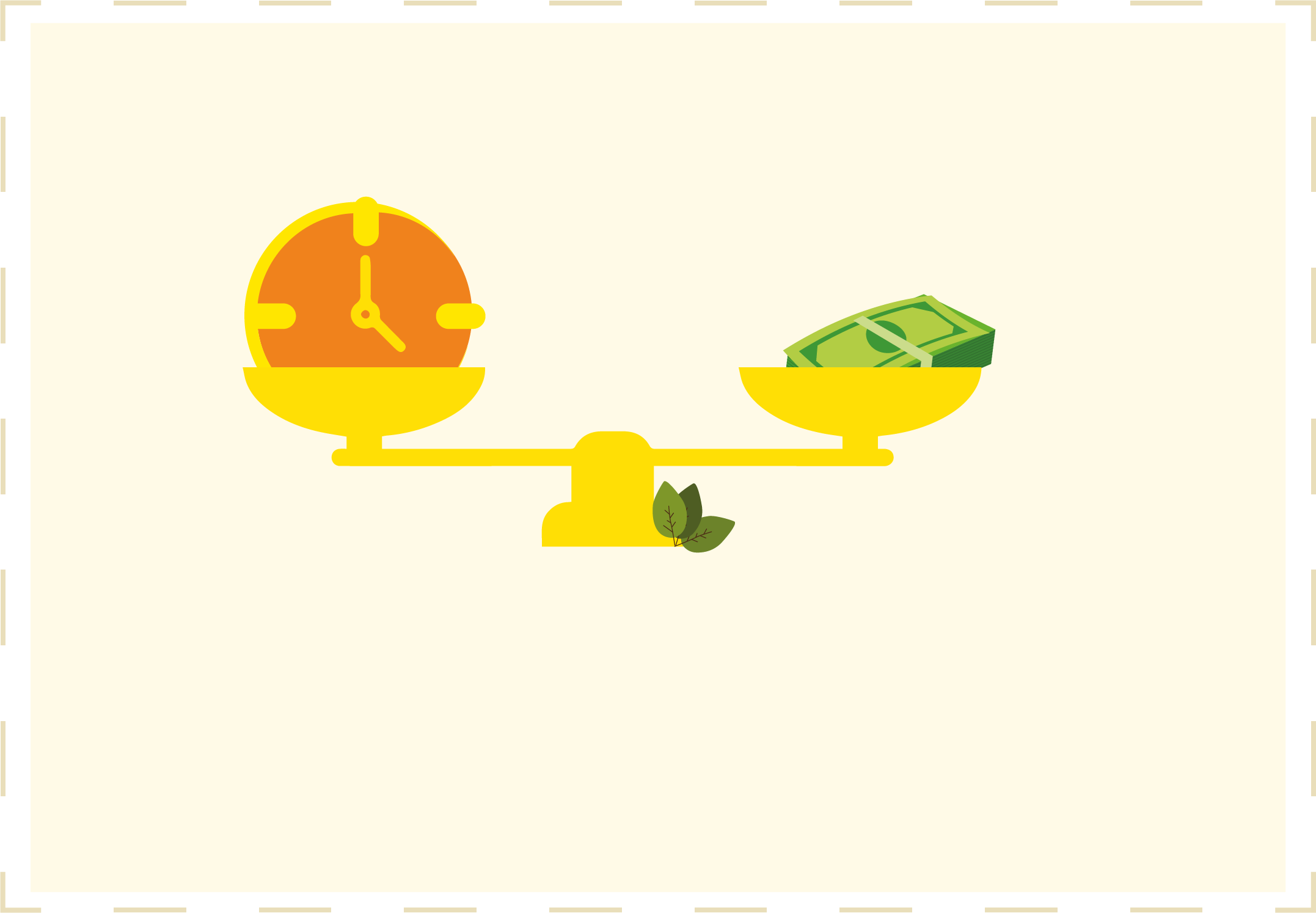 The cost and progress
Technology offers a solution
at controlled costs with unparalleled performance.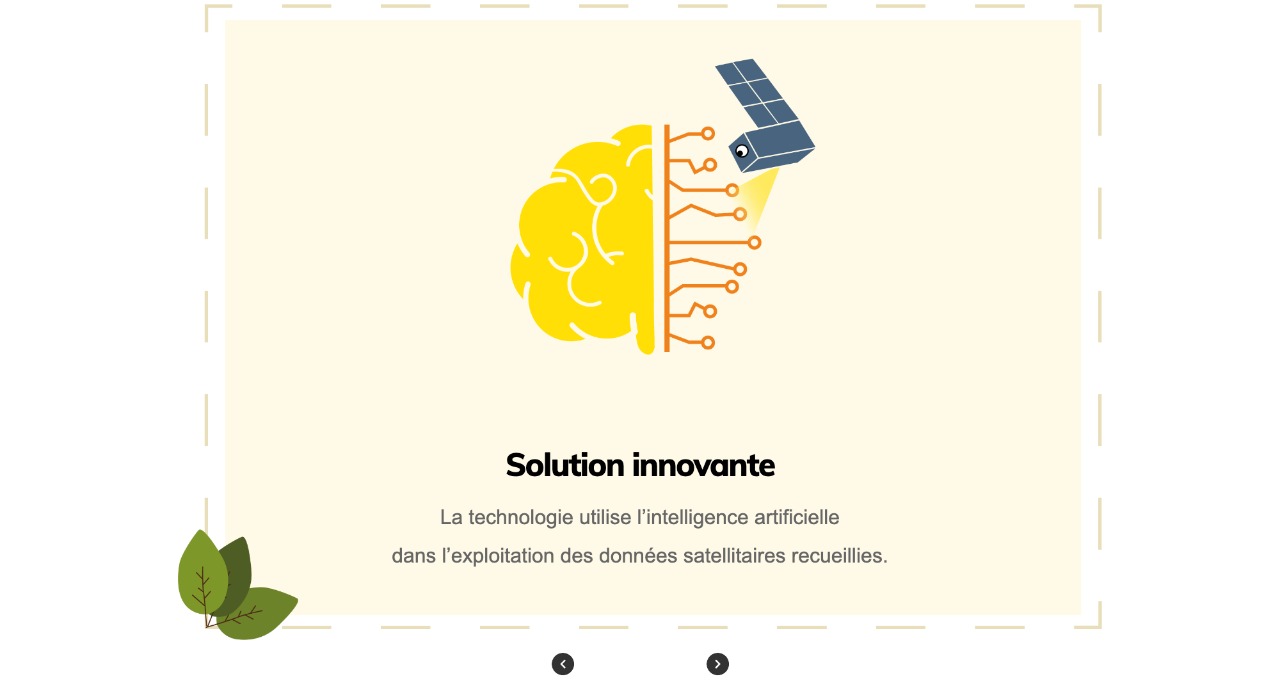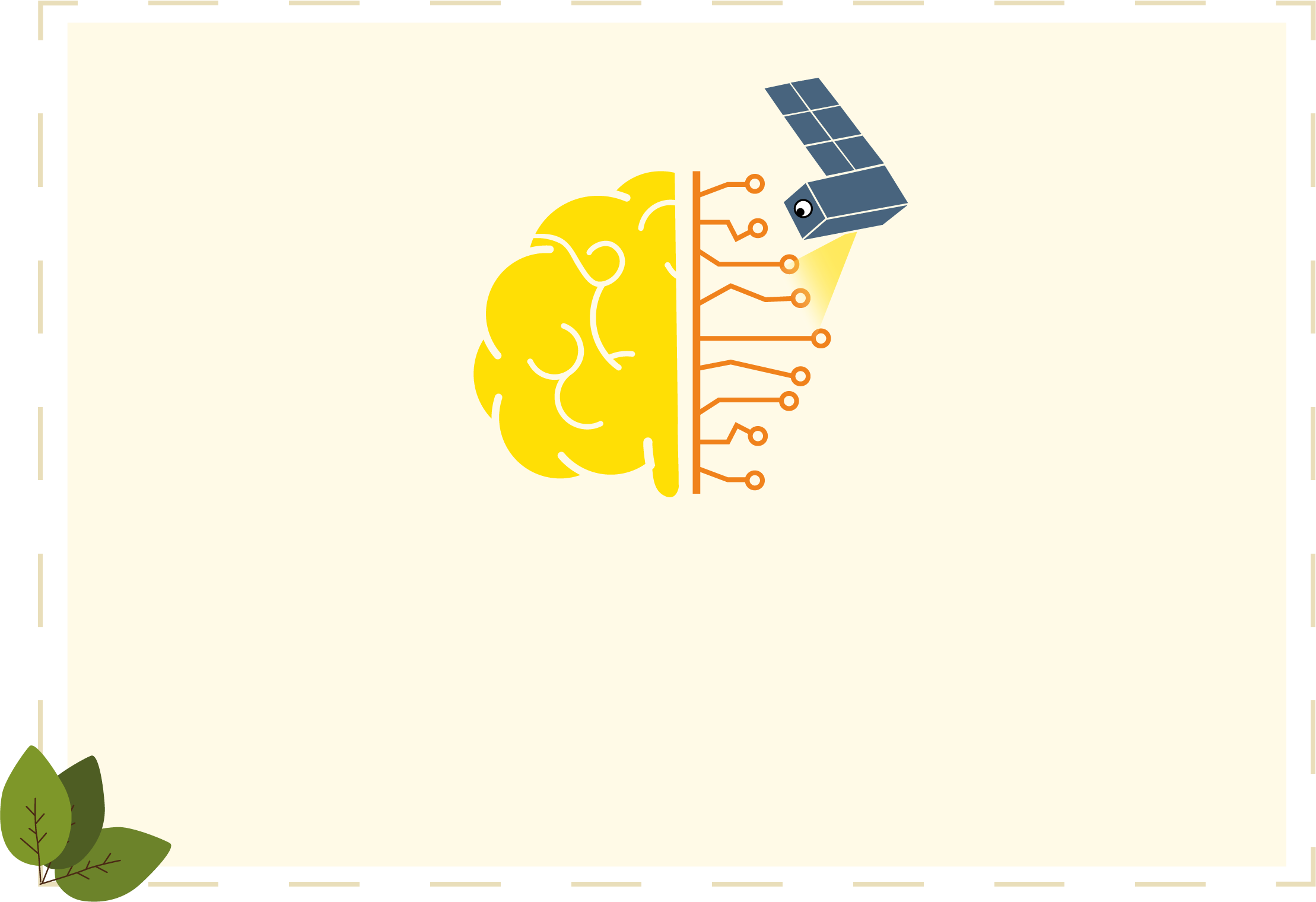 Innovative solution
Technology uses artificial intelligence
in the exploitation of the satellite data collected.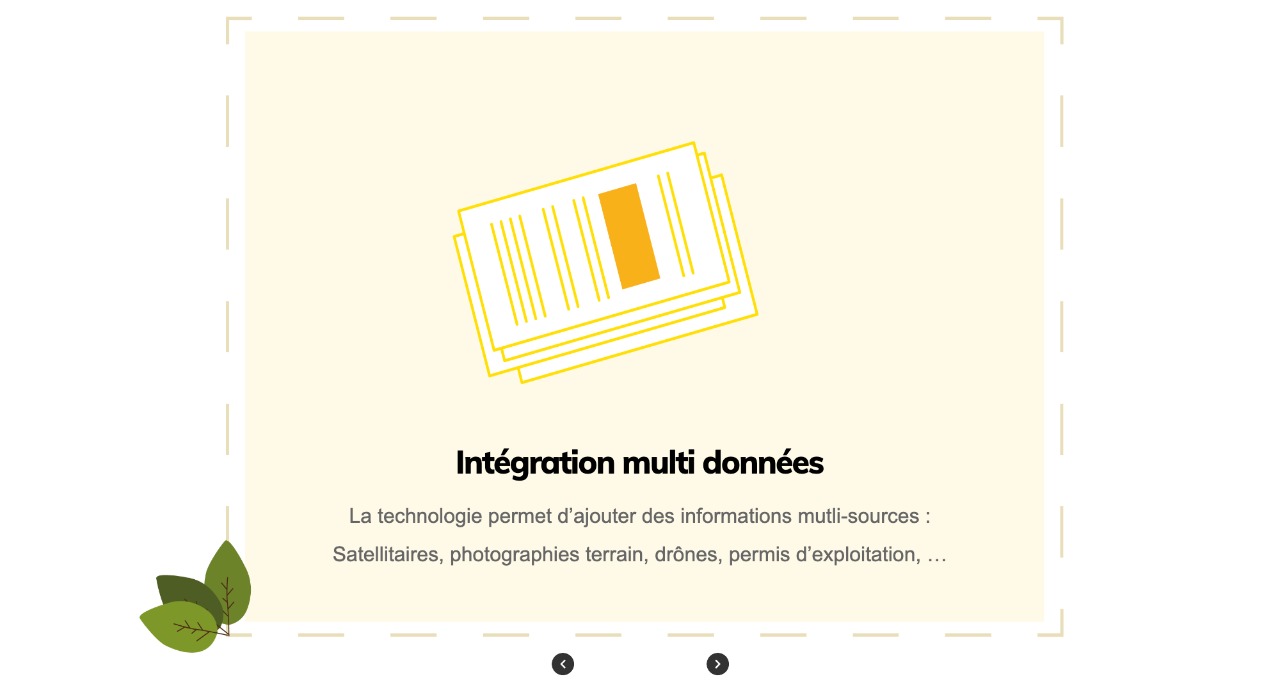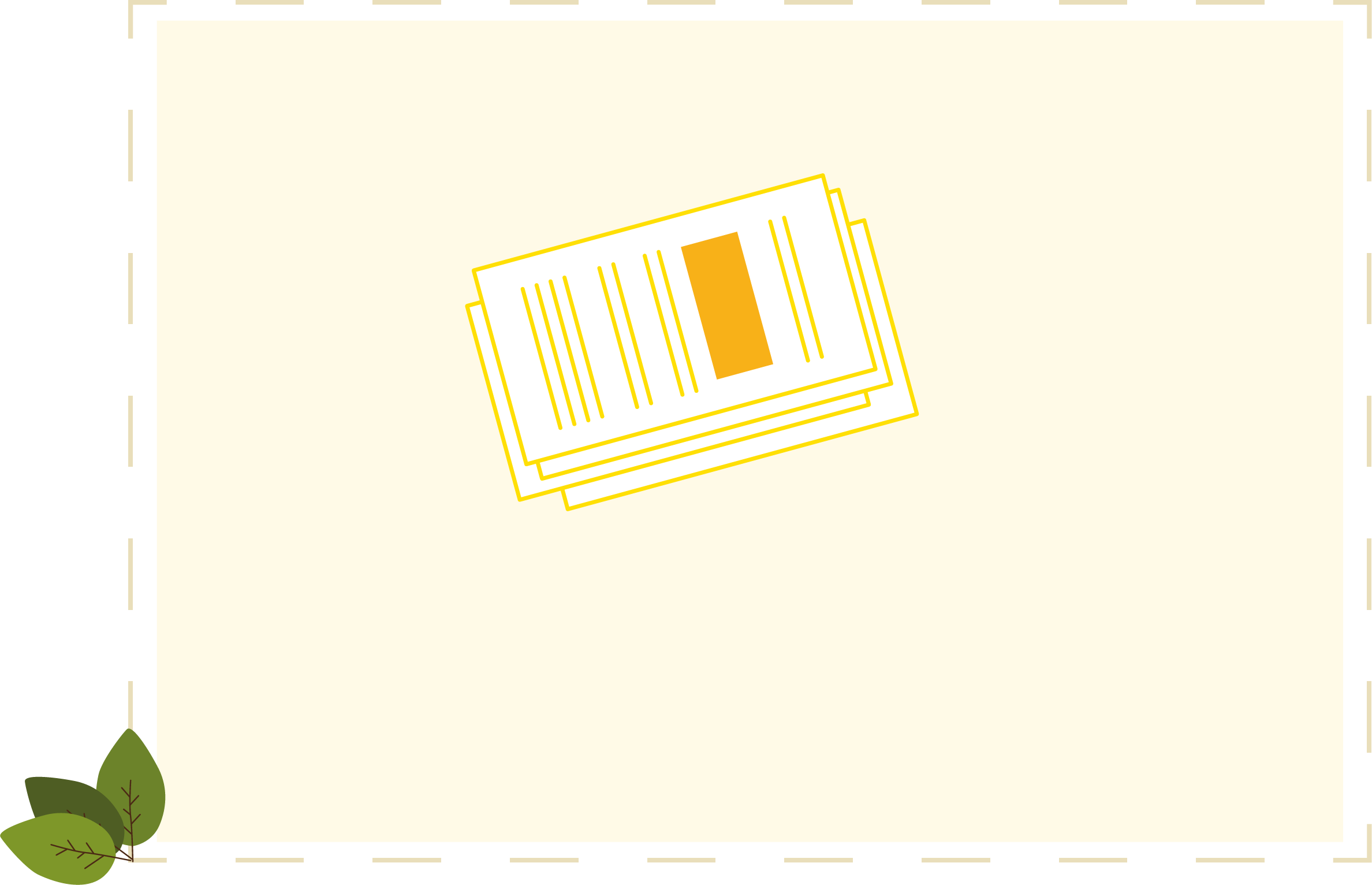 Multi data integration
The technology makes it possible to add multi-source information:
Satellites, field photographs, drones, operating permits, ...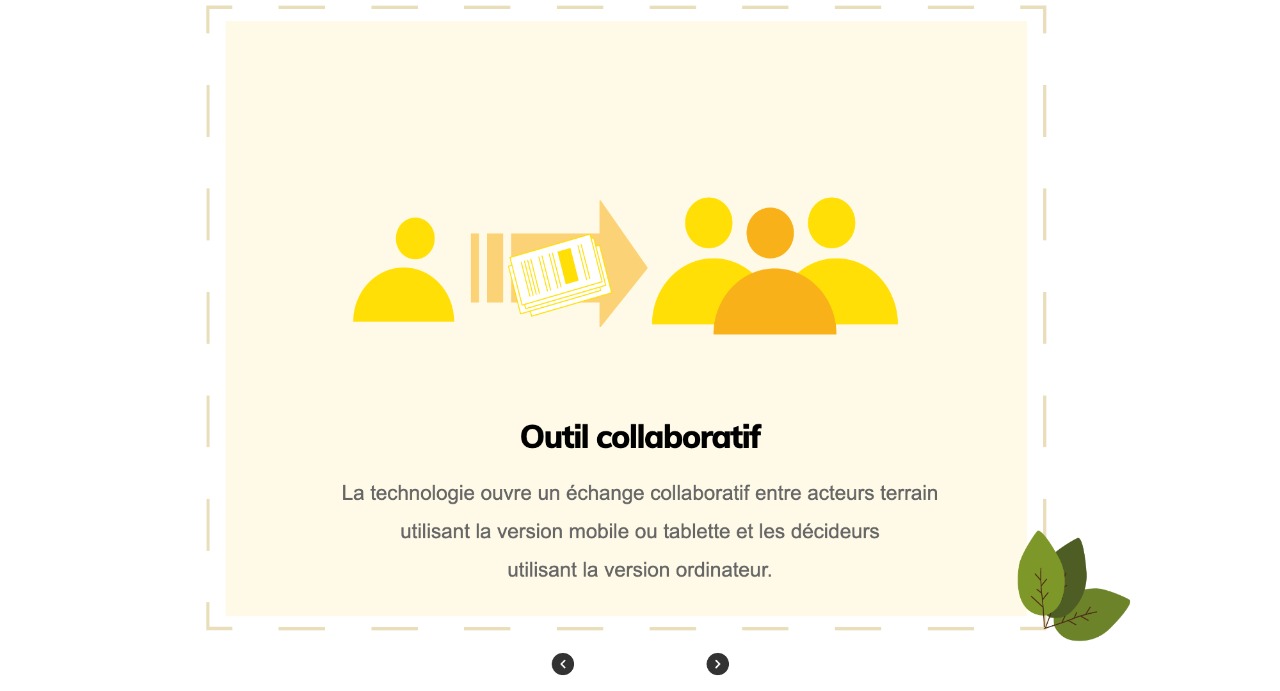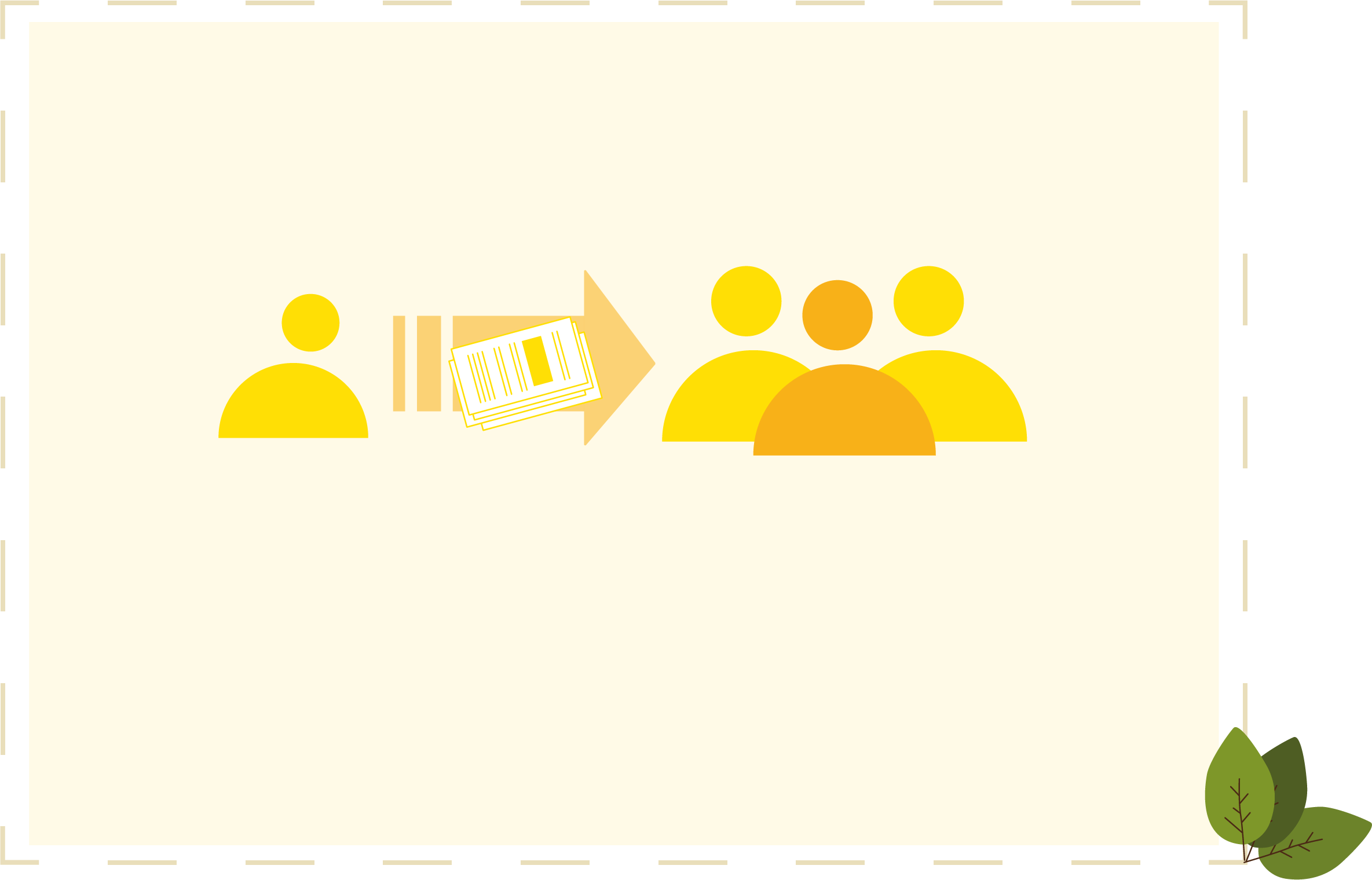 Collaborative tool
Technology opens up a collaborative exchange between actors in the field
using mobile or tablet version and decision makers
using the computer version.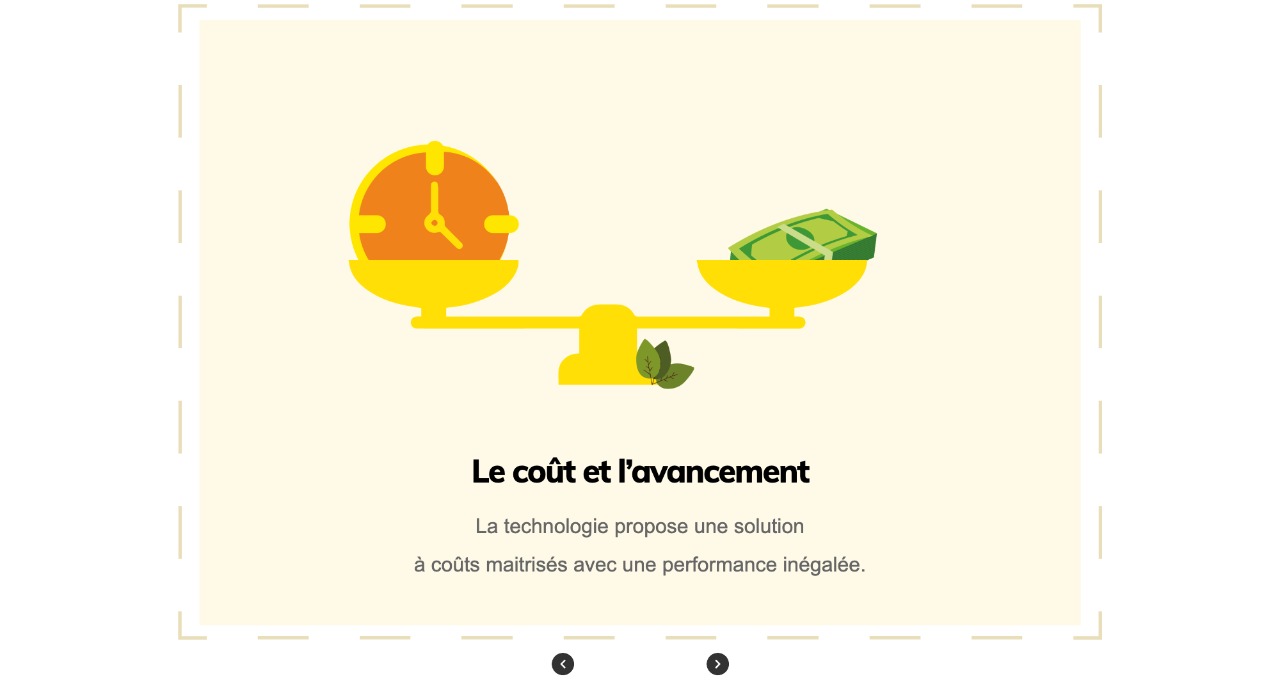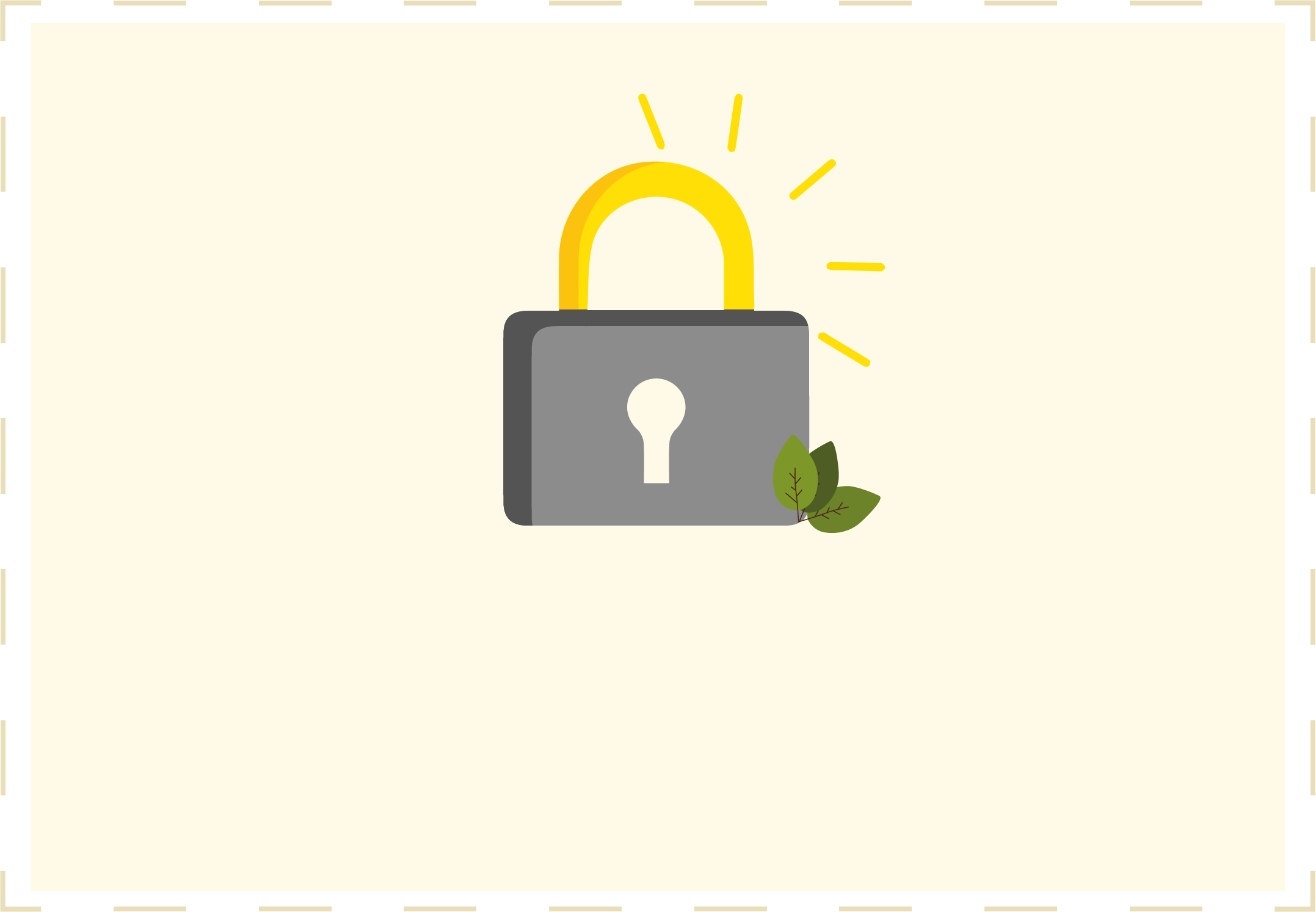 Secure tool
Manages secure authentication limiting
functionalities and access to data according to profiles.
The price of gold continues to rise (+ 45% since 2016), which should logically benefit producer countries.
Only in West Africa, the shortfall is estimated at
Following funding from European and French space actors, Pixstart, through its artificial intelligence technology applied to satellite imagery, has developed with Geo212 a tool for detecting gold mining sites.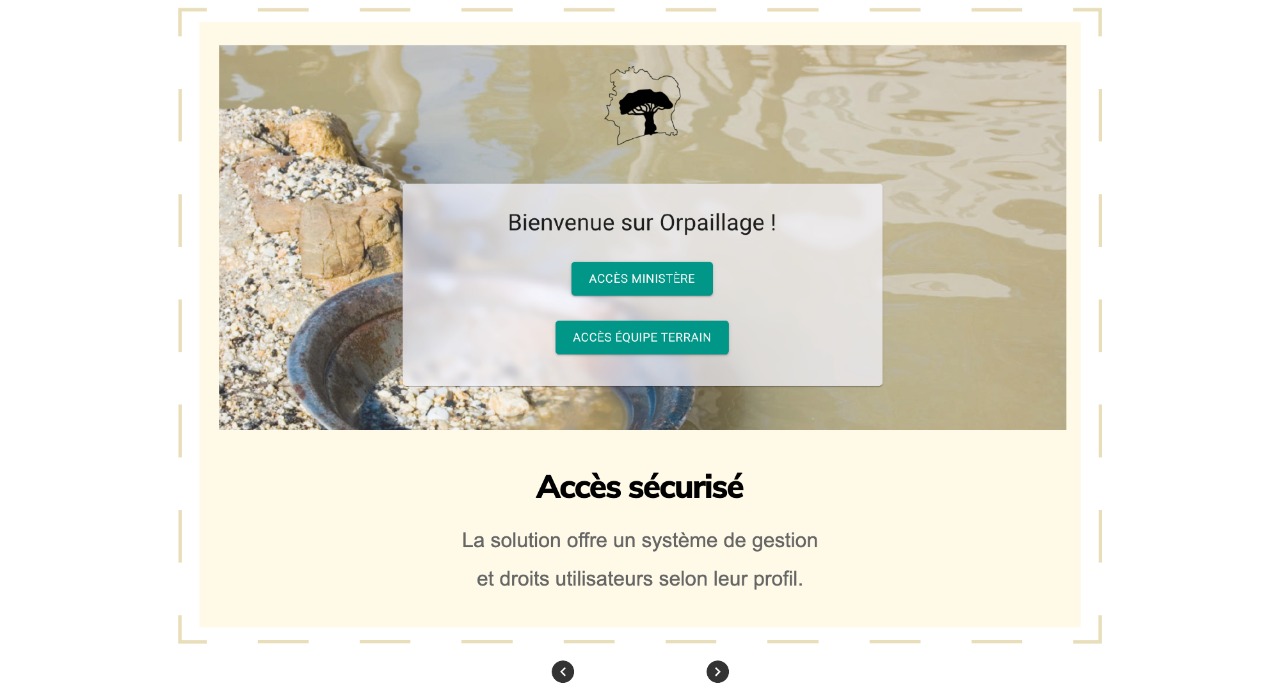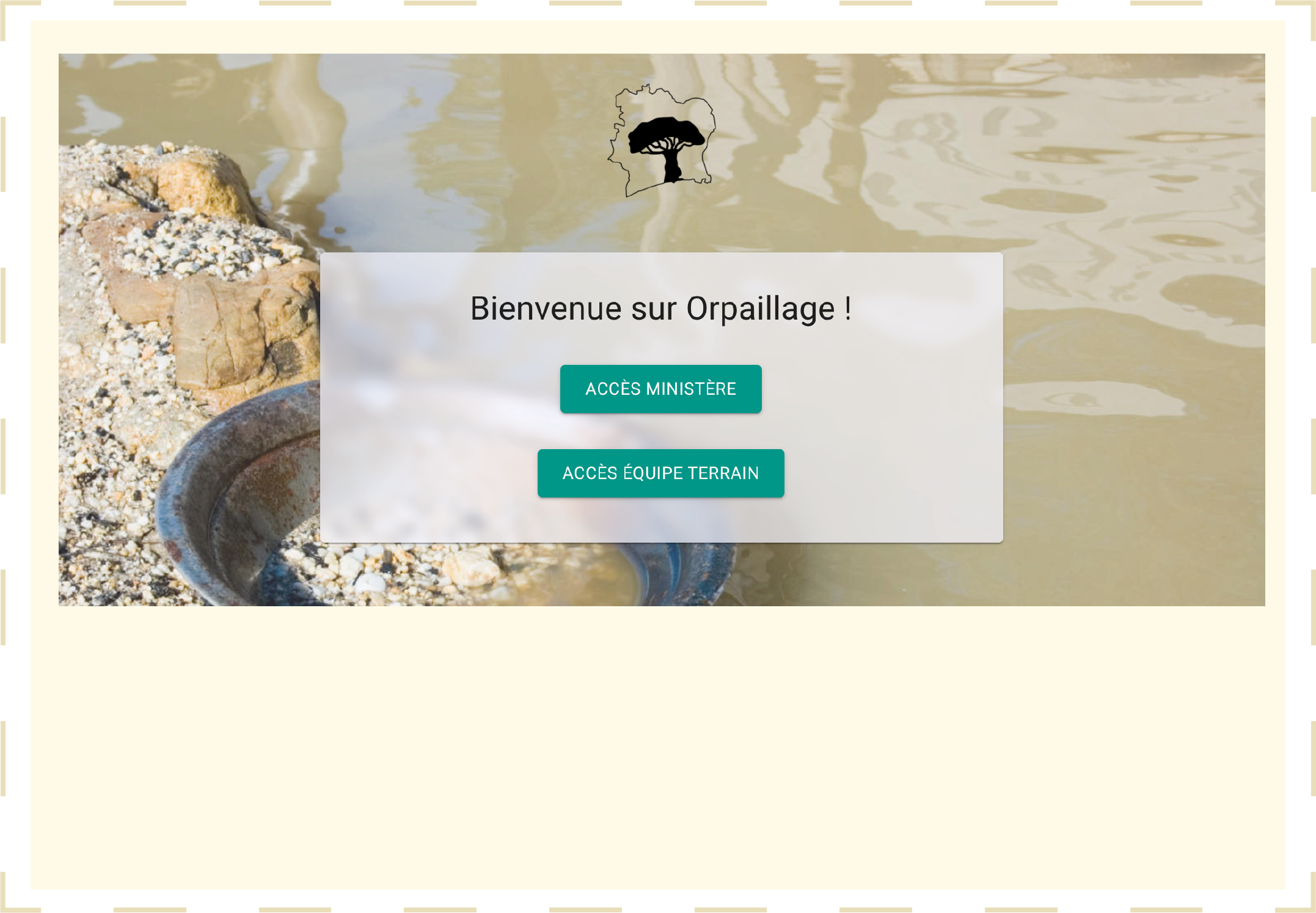 Secured access
The technology offers a cost-controlled solution
with unparalleled performance.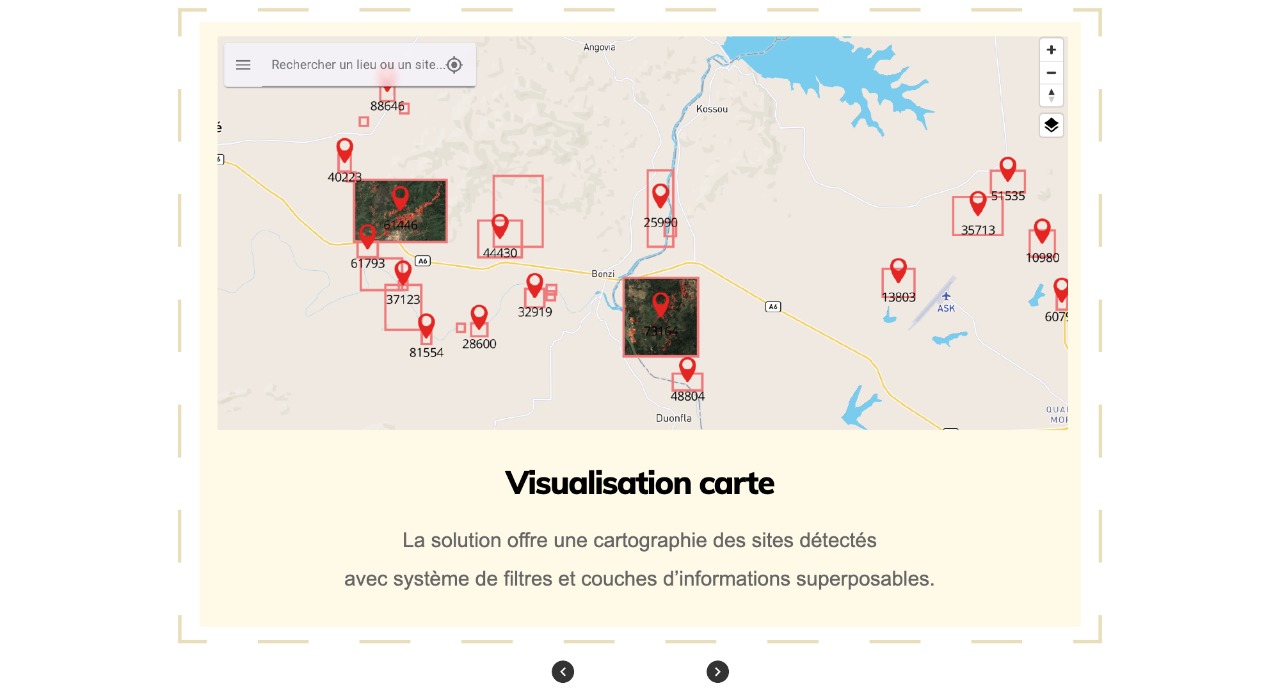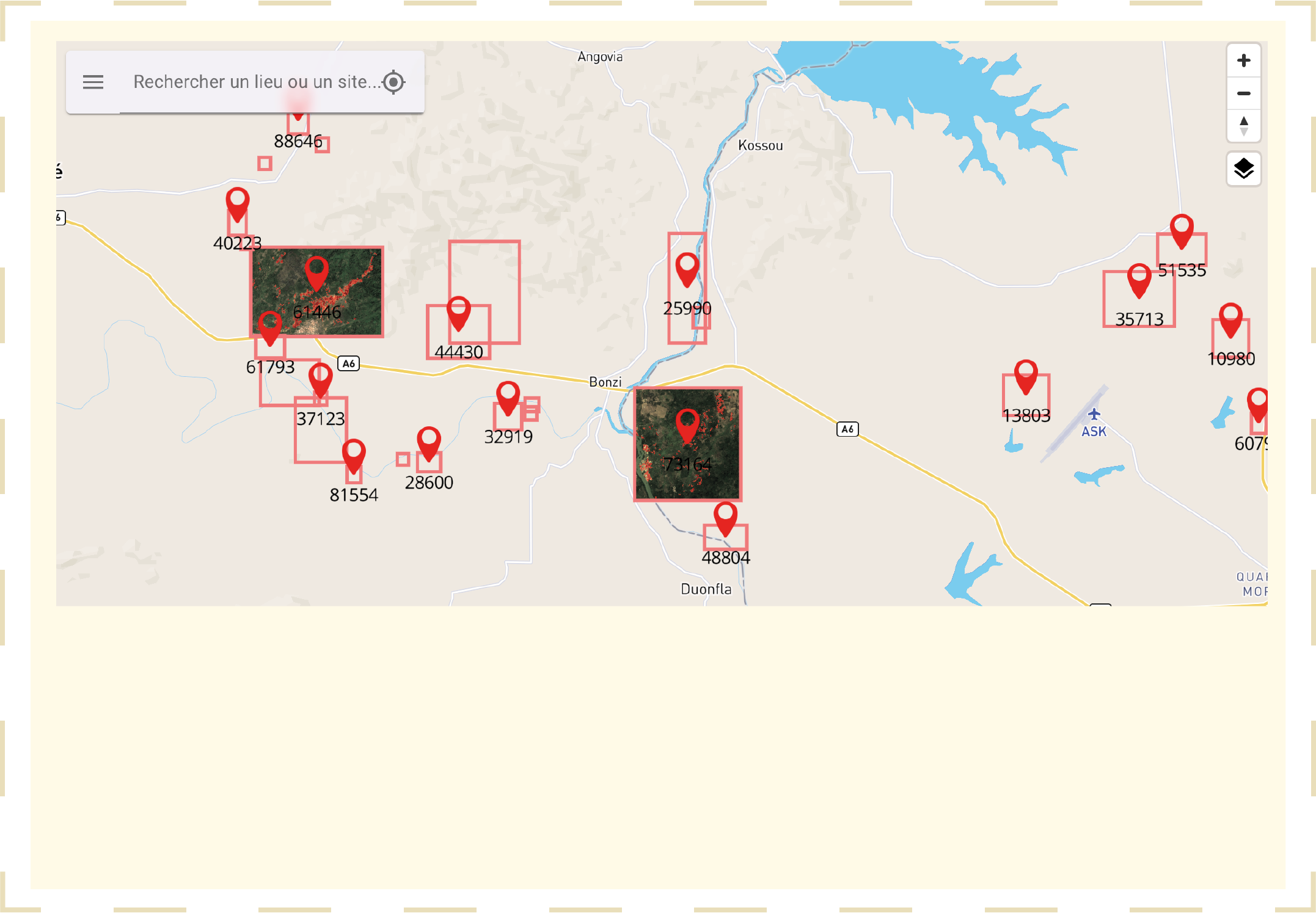 Map view
The solution offers a mapping of the detected sites
with a system of filters and superimposable information layers.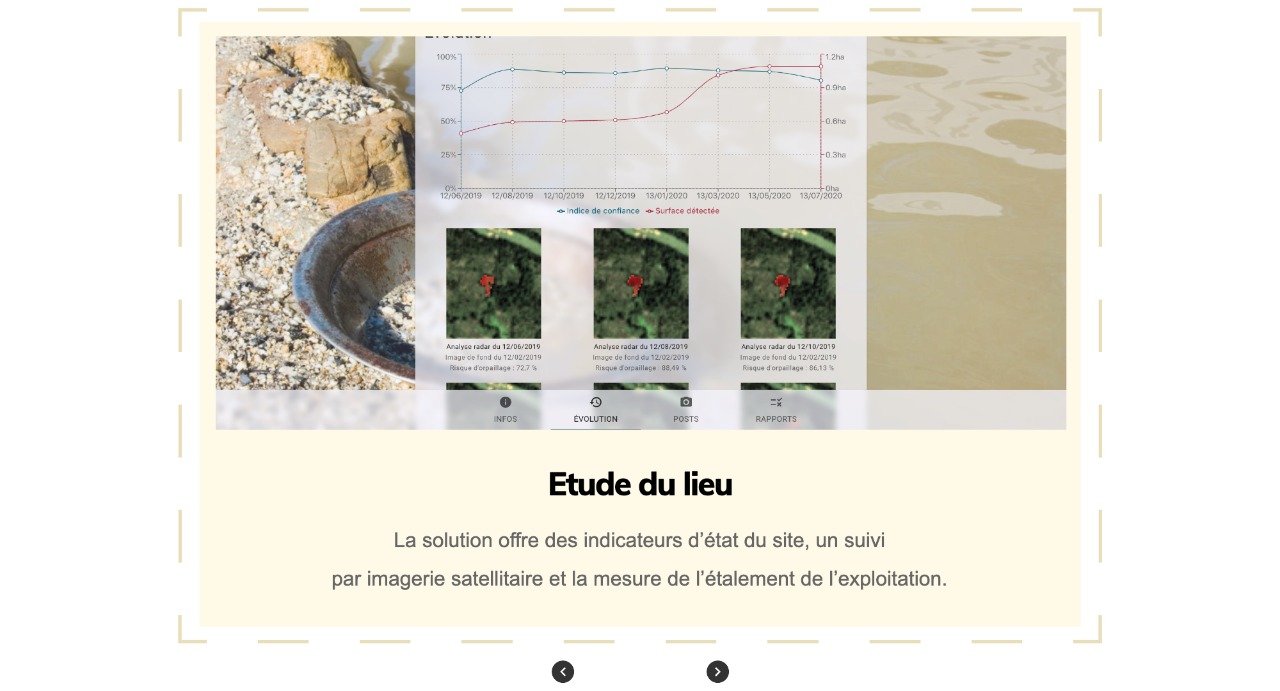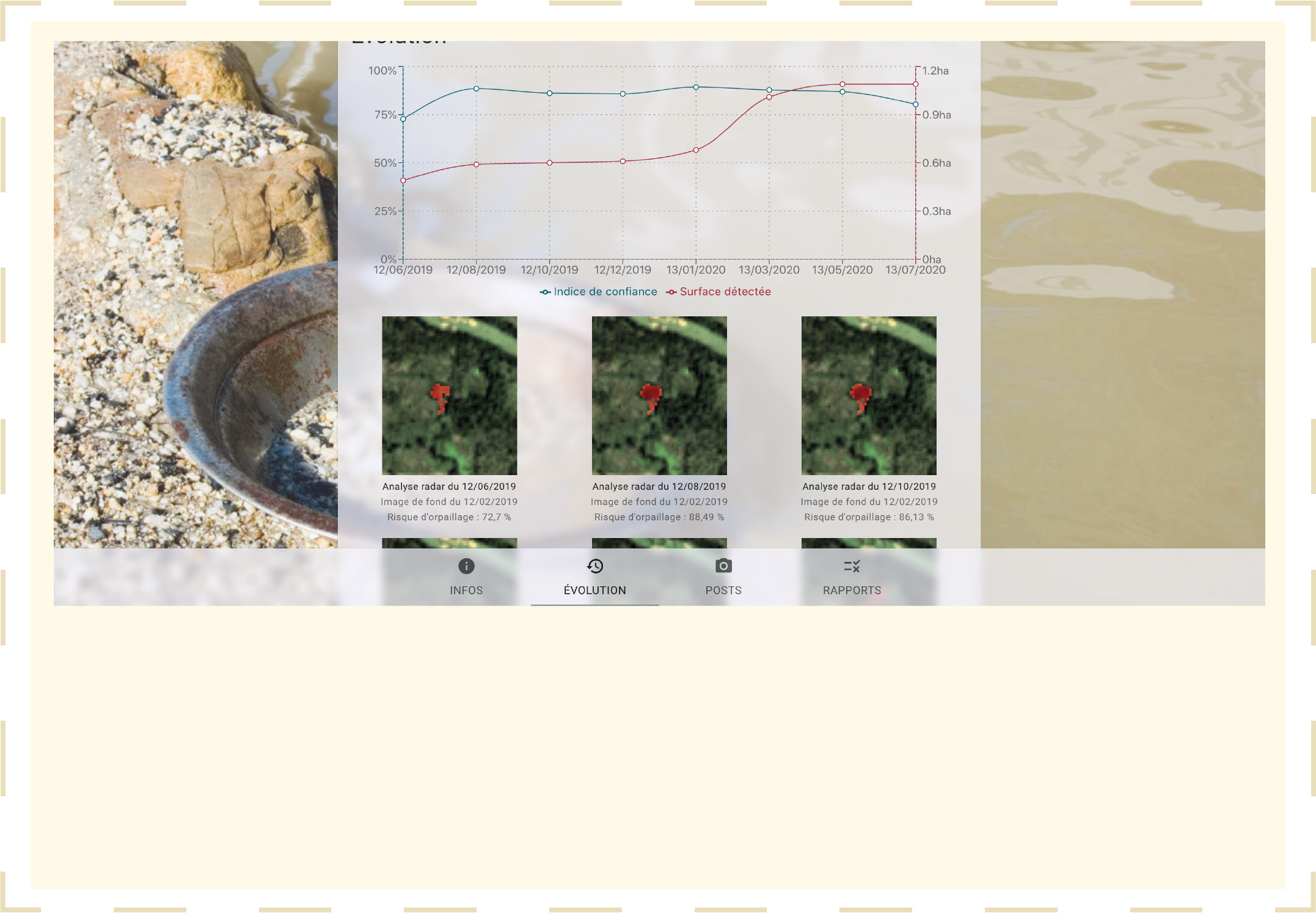 Study of the place
The solution offers site condition indicators, monitoring
by satellite imagery and the measurement of the exploitation spread.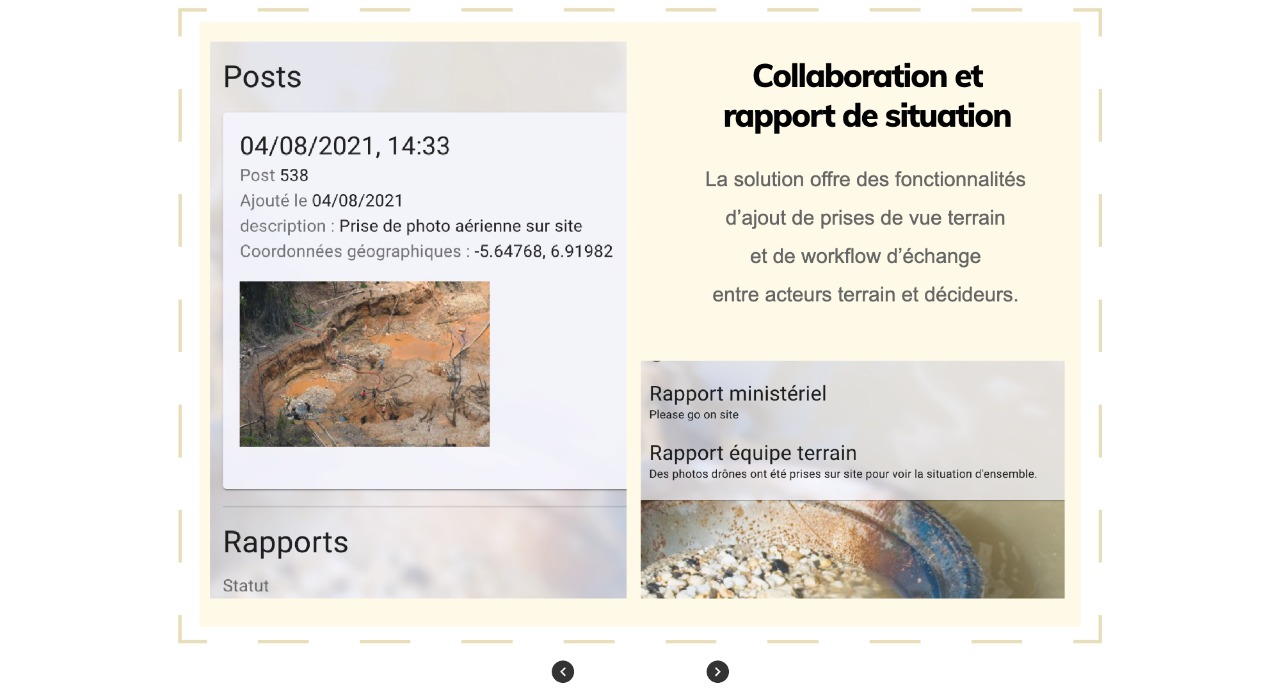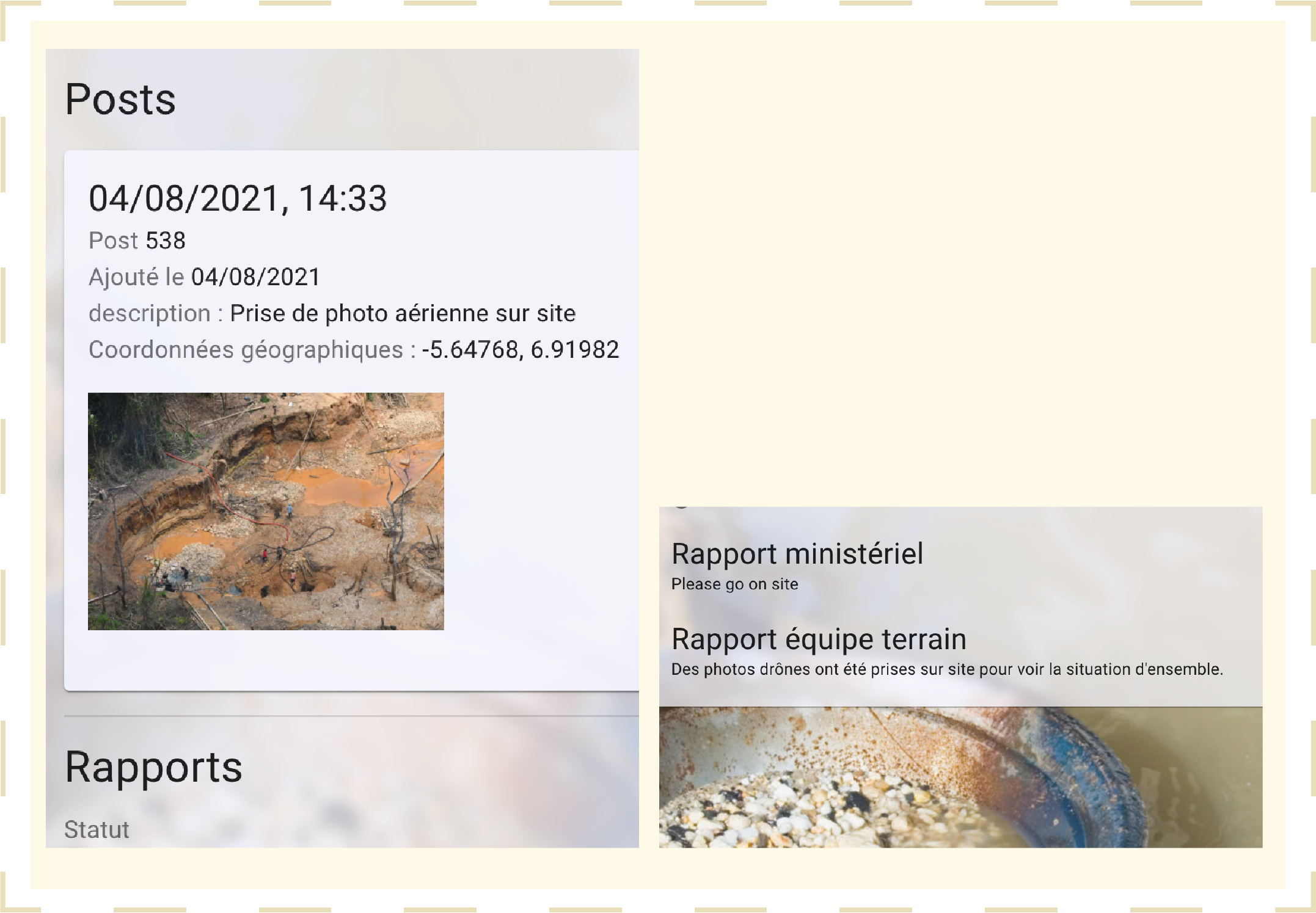 Collaboration and
situation report
The solution offers functionalities
adding field shots and exchange
workflow between field actors and
decision-makers.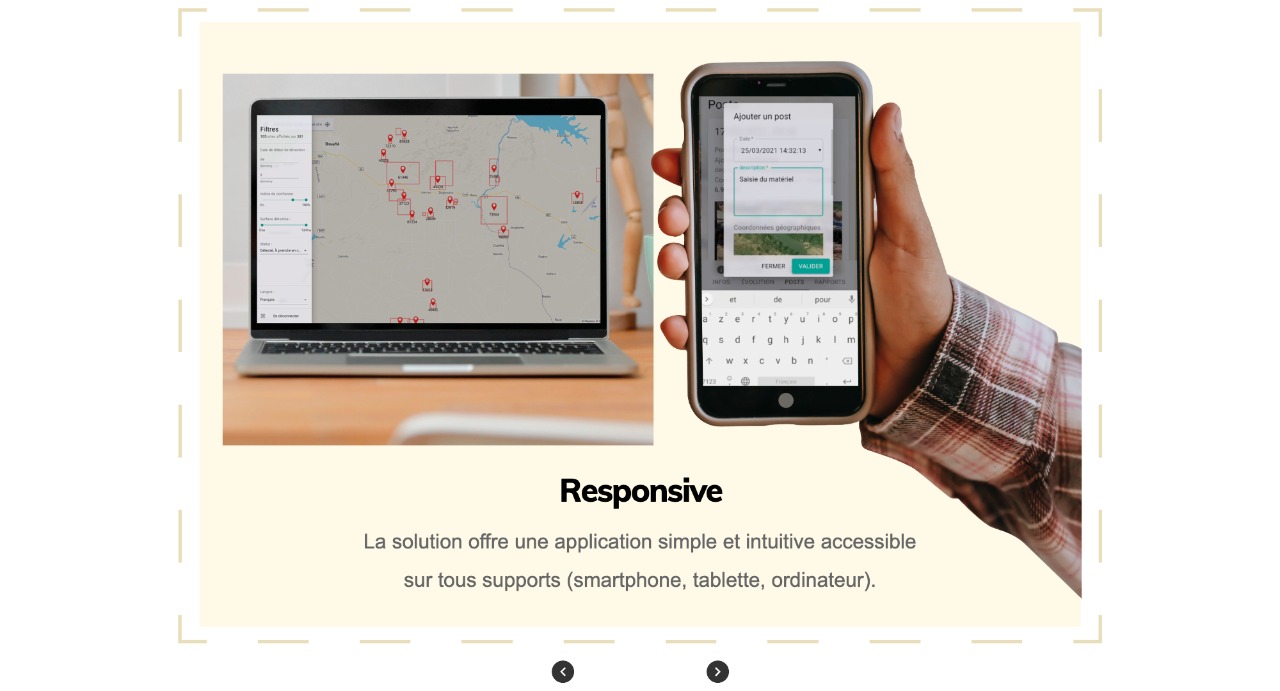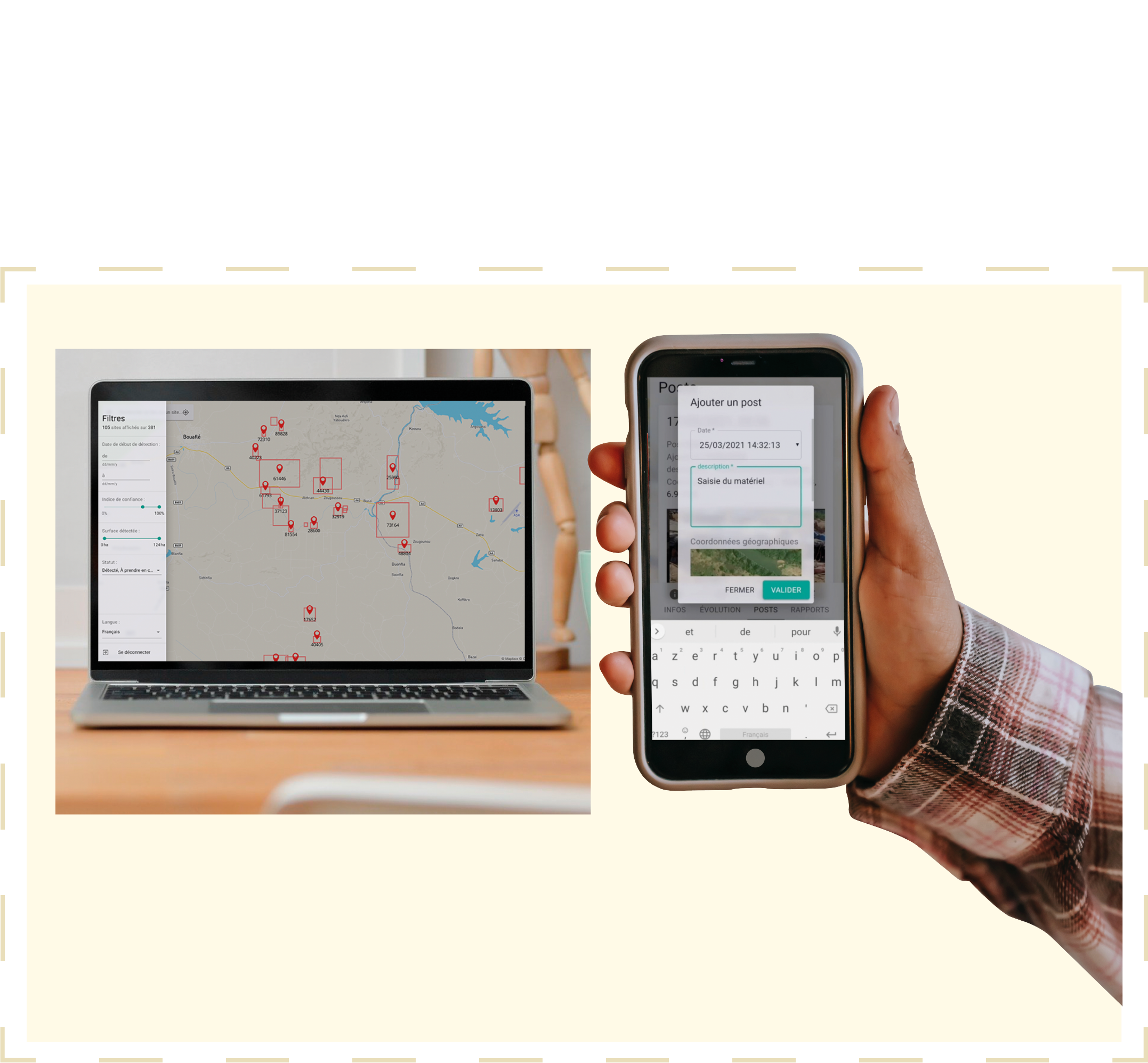 Responsive
The solution offers a simple and intuitive application accessible
on all media (smartphone, tablet, computer).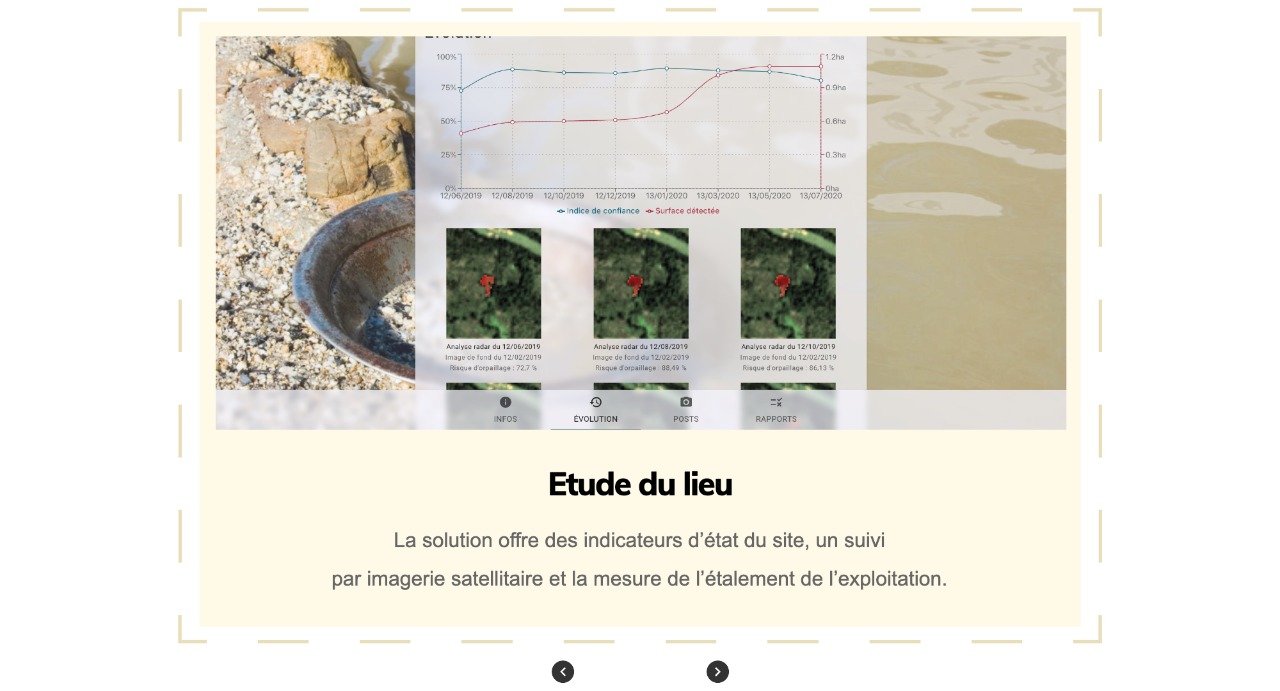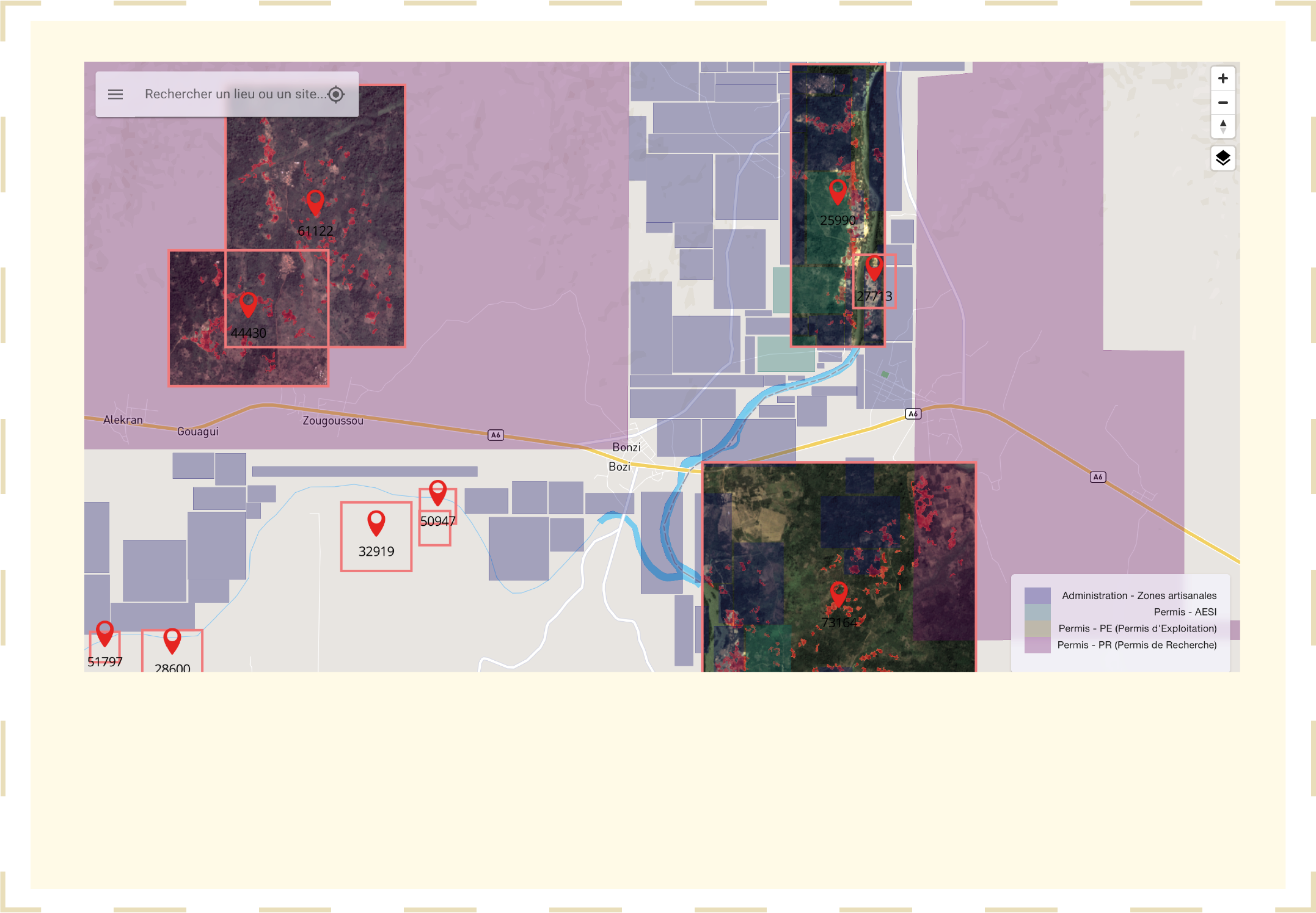 Information crossing
Options for adding layers of specific visualizations
integrating proprietary or public data.